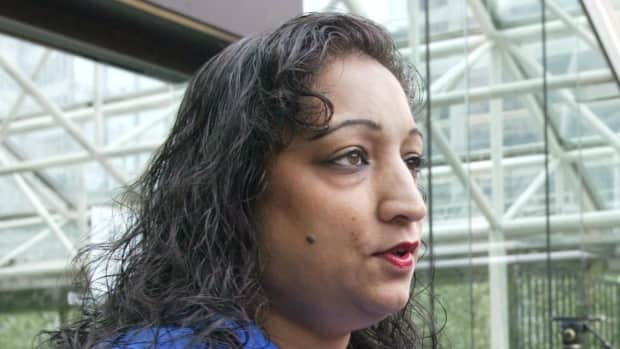 [ad_1]

The mother of a B.C. teenager murdered 20 years ago has died.
Suman Virk, the mother of Reena Virk, died on Saturday in what the family is calling a "tragic accident." She was 58 years old.
A family member confirmed her death to the CBC on Monday but would not elaborate on the circumstances.
It's been 20 years since Reena Virk, then 14, was beaten and drowned by her peers.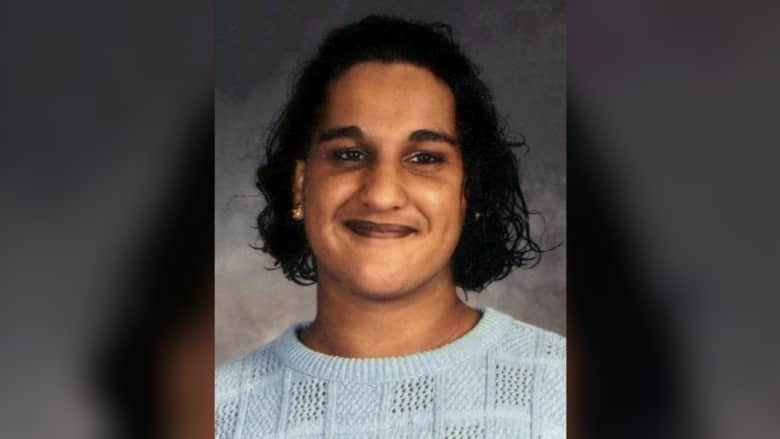 Reena Virk was 14 years old when she was swarmed and attacked by a group of teenagers under a bridge in Victoria, B.C. She was killed later that same night by two teens who beat her a second time. (CBC)
The teen's death spearheaded anti-bullying campaigns across the country, as her family turned their grief into a national campaign.
Suman and her husband, Manjit, became champions of inclusion. 
They shared their story in schools across Canada, working to turn her daughter's legacy into something that would help other teenagers.
"I think education is the key," Suman told the CBC in 2010.
"We have to speak out about these things, and so, that's what we're busy with — helping others who are undergoing tragedies."
Around 200 people gathered along the Gorge Waterway in Victoria to mark the 20th anniversary of Reena's death in November. The site overlooked the beach where Reena was attacked. 
At the ceremony, Reena's father Manjit said he and Suman had been worried about their daughter's struggles to find acceptance among her peers at the time of her death. ​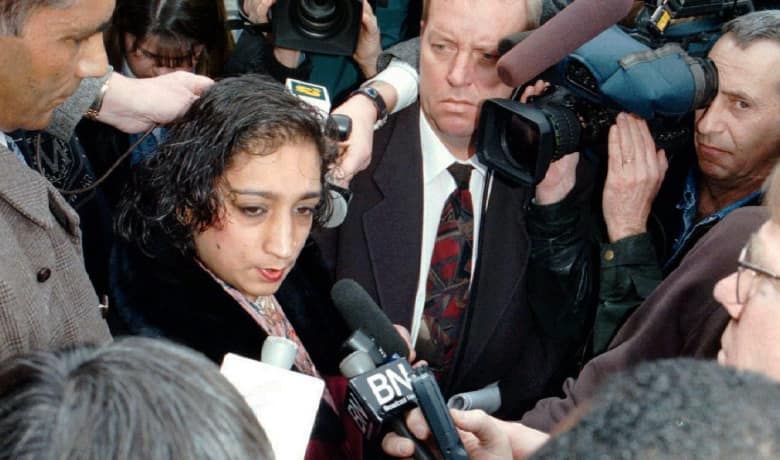 Suman Virk speaks to media outside court in Victoria in 1998. Three teenage girls had just been found guilty of assault causing bodily harm in the vicious beating of 14-year-old Reena who was later killed by two other youth. (Victoria Times Colonist/Canadian Press)
Six girls were convicted of assault causing bodily harm and sentenced to a maximum of one year in custody.
Warren Glowatski and Kelly Ellard were convicted of second-degree murder, having drowned Reena after the other girls beat her.
Ellard remains in prison with day parole.
Glowatski took rehabilitation courses in prison and speaks as a mentor to young people at risk of getting involved in crime.
Suman and her husband, Manjit, met Glowatski several times while he was behind bars. 
They supported his bid for parole, attending the hearing in 2007 to show their support.
"We would have hoped that somebody would have learned something from this whole thing," Suman told reporters after that hearing.
Glowatski told Suman and Manjit he aspired to be "as caring, selfless," as they were.
A private memorial service for Suman is being held in Victoria this weekend.
Suman Virk and her husband, Manjit, in their home in Saanich, B.C. on Nov. 25, 1997. The body of the Virk's 14-year-old daughter, Reena, was discovered near a bridge in Saanich. (Susan Sterner/Associated Press)
With files from Liz McArthur and the Canadian Press
Read more from CBC British Columbia
[ad_2]