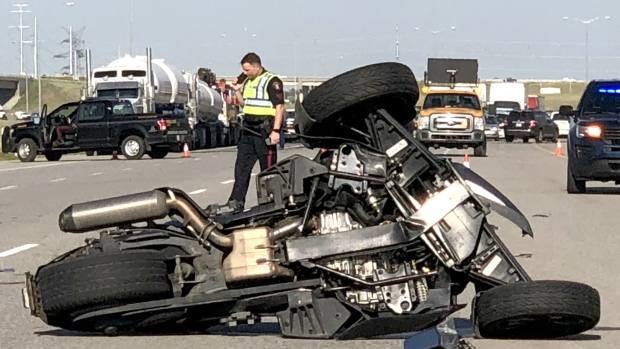 [ad_1]

Calgary motorists are being asked to avoid Stoney Trail at 88th Street S.E. after a crash involving a small SUV and a three-wheel motorbike sent the rider to hospital with critical injuries.
The crash happened about 515 p.m., forcing emergency crews to initially shut down westbound traffic on Stoney Trail at 114th Avenue S.E., which was later moved to 88th Street S.E.
Traffic was severely backed up.
"That's right in the busiest time of the day for commuters," said Det. Wayne Birks. "It's still busy."
Drivers are asked to avoid the area.
[ad_2]