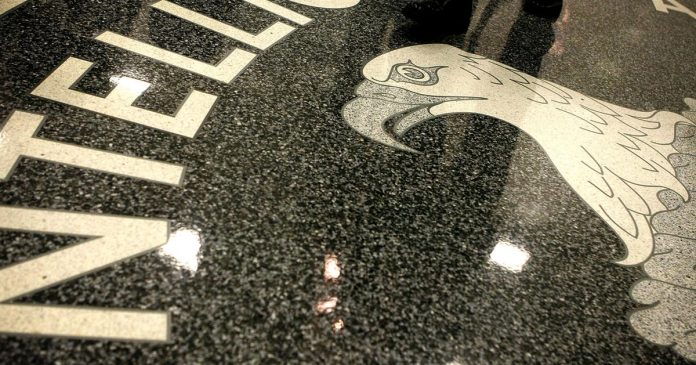 [ad_1]

A former CIA employee was charged Monday with stealing classified national defense information from the agency that emerged publicly in March 2017, when WikiLeaks began releasing some of the CIA's hacking tools.
Joshua Adam Schulte, of Manhattan, was charged in a 13-count superseding indictment returned by a grand jury. He is expected to be arraigned on the charges on Wednesday.
According to the indictment, Schulte stole the classified information in 2016 in the Eastern District of Virginia and elsewhere and then transmitted it to an organization that purports to publicly distribute classified, sensitive and confidential information. The organization was not identified in court papers.
The indictment also charged Schulte, 29, with the receipt, possession and transportation of child pornography. Schulte already was detained on the child pornography charges.
The indictment said Schulte in March and June of 2016 altered a computer system operated by the U.S. Intelligence Agency to grant himself access to the system, enabling him to delate records of his activities and deny others access to the system.
In January, a prosecutor said Schulte was the target of an ongoing investigation into the theft of tools that were used by the CIA to spy overseas.
WikiLeaks began releasing some of the CIA's hacking tools in March 2017. The U.S. government has all but publicly acknowledged the embarrassing leak from the CIA's Center for Cyber Intelligence. President Trump told a television host then, "I just want people to know the CIA was hacked, and a lot of things taken."
According to the indictment, Schulte took classified information that "concerned, among other things, the intelligence gathering capabilities of the U.S. Intelligence Agency."
From March 2017 through last November, Schulte tried to cover up his crimes by making false statements during an interview with the FBI, the indictment said.
The indictment sought the forfeiture of any property Schulte obtained directly or indirectly from any foreign government, party or military force as a result of the crimes.
Prosecutors said last month that they expected to bring charges by July.
Schulte's lawyer, Sabrina Shroff, said in May that her client was "deeply saddened" that he might face espionage-related charges.
On Monday, she said: "When all the evidence is clear, he's hardly the villain that the government tries to make him out to be."
In a release, U.S. Attorney Geoffrey S. Berman said unlawful disclosure of classified intelligence "can pose a grave threat to our national security, potentially endangering the safety of all Americans."
William F. Sweeney Jr., head of the New York FBI office, said Schulte "utterly betrayed this nation and downright violated his victims. As an employee of the CIA, Schulte took an oath to protect this country, but he blatantly endangered it by the transmission of classified Information."
The CIA referred questions about the charges to the Justice Department, which issued the release.
Schulte faces various new charges, including illegal gathering of national defense information, illegal transmission of lawfully possessed national defense information, unauthorized access to a computer to obtain classified information, theft of government property, causing transmission of a harmful computer program, information, code or command.
Included among the charges was an allegation that he engaged in criminal copyright infringement from September 2015 to last August by making publicly available on a computer network thousands of copyrighted movies, television shows and audio recordings.
If convicted, he could face decades in prison.
[ad_2]