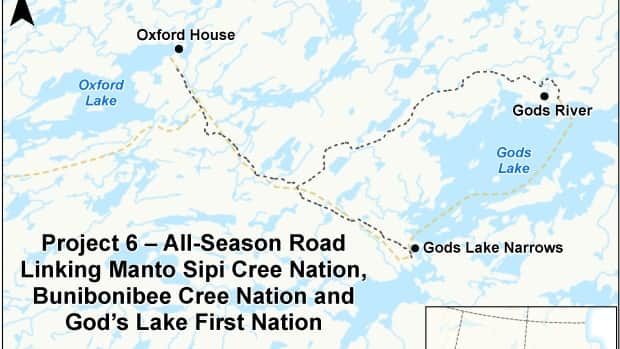 [ad_1]

Several Manitoba First Nations will receive nearly half a million dollars in funding to participate in the environmental assessment process for a new all-season road connecting remote communities in northeastern Manitoba.
The Canadian Environmental Assessment Agency has allocated $489,288.70 to be divided between eight Indigenous governments to participate in the assessment process for a proposed road connecting Manto Sipi Cree Nation (Gods River), Bunibonibee Cree Nation (Oxford House) and God's Lake First Nation.
The funding was made available through a program meant to help Indigenous communities review and provide comments on the environmental impact statement, the draft environmental assessment report, and potential environmental assessment conditions.
The payments range from $47,330 to $67,550.
The groups receiving funding include Bunibonibee Cree Nation, Garden Hill First Nation, God's Lake First Nation, Manitoba Metis Federation, Manto Sipi Cree Nation, Norway House Cree Nation, Pimicikamak Okimawin, and St. Theresa Point First Nation.
[ad_2]