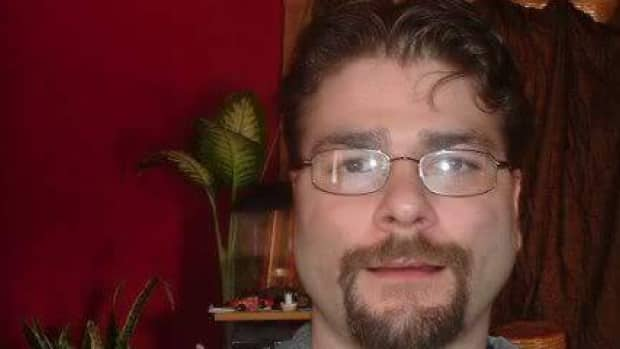 [ad_1]

The kingpin in the callous second-degree murder of a man brutally beaten, confined and left to die in a Winnipeg apartment will remain behind bars for at least 13 years. 
Justice Colleen Suche determined Tuesday that Jeremy Allen will be eligible for parole in 13 years for his second-degree murder conviction in the death of Garnet Williams in 2016, the Court of Queen's Bench heard on Tuesday. The conviction comes with an automatic life sentence.
Allen was one of three assailants who pleaded guilty for involvement in the killing of Williams, a 43-year-old man whose body was tossed in a dumpster 10 days after the unprovoked beating on July 31, 2016. 
"While most murders are senseless, this one seems particularly so," Suche said in handing down her decision. 
Allen, wearing a baggy grey shirt and sweatpants, was mostly expressionless Tuesday as he learned his fate. 
Suche said she has "no doubt" the significant brain trauma that Allen, now 29, sustained as a young adult influenced his decision-making during the killing and his efforts to hide the body.
Garnet Williams' body was put in the dumpster outside the apartment block where he was killed. (CBC)
He suffered from mental deficiencies and lacked behavioural control, a psychologist said. He was also a habitual user of methamphetamine.
Still, the "ringleader" in the group is a clear danger who needs to be removed from society, Suche said.
During final submissions Monday, the court heard Allen was part of a group of people, including Williams, Miranda LeClaire and Lyle Barrow, who entered LeClaire's apartment on McGee Street in the West End in the early hours of July 31.
Williams was making fake GST cheques when Allen and LeClaire became angry. LeClaire clobbered Williams' hand with a hammer, and Allen followed with numerous blows to his face and body, sometimes using the hammer.
Badly beaten, Williams followed LeClaire's order to go into the closet, where he was tied up.
Beaten to a 'bloody pulp'
Allen later opened the closet, found Williams partially freed and beat him further. He returned to the apartment days later, and was looking for a car to dispose of the body, which he assumed was still in the closet.
Video surveillance show the three co-accused dragging Williams' body with a child's wagon 10 days after the initial assault and tossing his body in the garbage.
Allen told police that he beat the victim to a "bloody pulp" and killed him. He chuckled in some of his responses to police.
Crown attorney Carla Dewar described Allen's actions as "completely gratuitous violence," which she likened to torture.
The defence contends that LeClaire — sentenced this April to six years in jail for manslaughter — was the instigator, urging Allen to beat the victim to a "bloody pulp," as he told police.
The other accused, Barrow, will be sentenced at a later date.
The killing was done for "no understandable reason," Suche said on Tuesday.
She was not satisfied with the various explanations Allen gave police. Allen claimed that LeClaire told him that Williams was a child molester, that Williams took too long to produce the cheques, or that Williams was interfering in Allen's intimate relationship with LeClaire. The Crown has no evidence that any of those accounts are true.
Allen initially told police he killed Williams by injecting him with bleach using a syringe. The Crown accepted the defence's submission that it did not happen.
[ad_2]