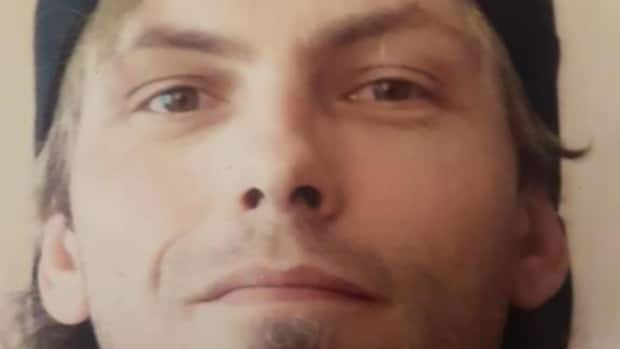 [ad_1]

Hamilton police say 38-year-old Jason Murray is still missing after he disappeared last Wednesday from St. Joe's West 5th mental health campus. 
"He may pose a threat to the community and there is concern for his safety," said police last week in a statement. 
Police are asking the public not to approach him, but to call 911 if he's seen.
Police say before coming to Hamilton, Murray spent time in North Bay and neighbouring communities and therefore have expanded efforts to include these areas. 
Police say at around 2:30 p.m. last Wednesday, Murray went missing from St. Joe's. 
He was last seen running westbound through the parking lot of the hospital located at 100 West 5th Street. 
They say hospital staff reported him missing right away. 
Murray is described as a white man with a slim build, 5'7," with brown shaggy hair. 
Police say he was last seen wearing a black baseball cap and sunglasses, blue shirt and brown pants.
According to police, Murray is currently an involuntary patient in the forensic program. 
Murray is the second person to go missing from the program this month — after a violent offender had "walked away" from the facility and police warned that he too, was considered to be "a threat to public safety."
Syna Lorn, 33, went missing shortly after 4 p.m. on June 4, after he left the West 5th mental health campus.
The hospital notified police. But police didn't tell the public until 19 hours later.
Hamilton police told CBC News last Tuesday that they were conducting a review and are looking into the circumstances around last week's disappearance.
[ad_2]