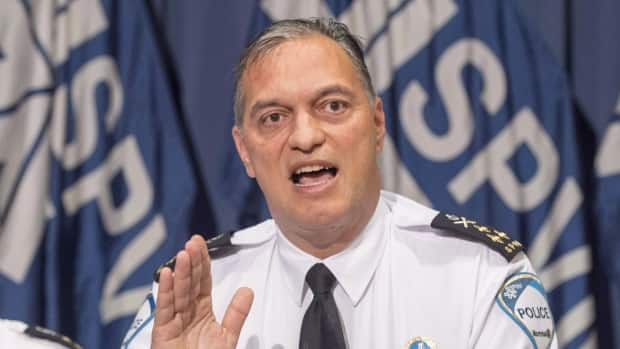 [ad_1]

Embattled Montreal police chief Philippe Pichet has resigned from his post, Mayor Valérie Plante announced in a statement this morning. 
According to the statement, Pichet will remain with the police service as an executive officer, under the title of chief inspector.
"Pichet's contribution will undoubtedly be of benefit to the SPVM given his vast and deep knowledge of Montreal's police organization, his professionalism and his indisputable passion for public service," the statement said.
Pichet was indefinitely suspended with pay last December following a Quebec government report that revealed several internal investigations were botched under his watch and a "climate of tension" had developed within the SPVM.
He had initially fought to get his job back and, just last week, appeared before the city's public security commission to make his case.
"I am the victim of a serious injustice and I have done nothing to deserve it," he said at the time.
He also filed a lawsuit last month against the City of Montreal, Public Security Minister and Quebec government for the way they handled his suspension.
Since Pichet's departure, the SPVM has been under the direction of Martin Prud'homme, who is on leave from his regular duties as chief of the Sûreté du Québec. 
[ad_2]