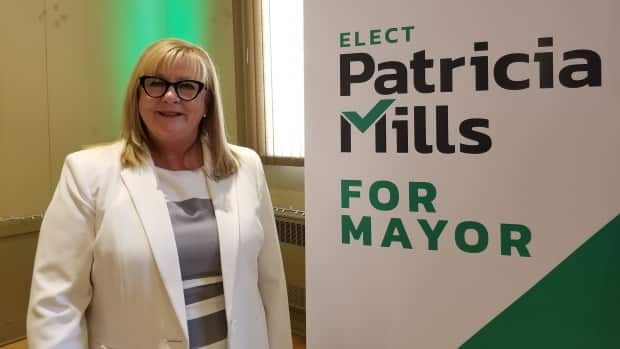 [ad_1]

Another hat has been thrown into the ring for the mayoral race in Sudbury, with Patricia Mills announcing her bid for the position on Thursday.
Mills started her career as a journalist in Sudbury and abroad, and went on to become the editor and publisher of Northern Ontario Business. She is currently president of the NEO Kids Foundation at Health Sciences North.
Mills said she decided to run for mayor because of her passion for Sudbury, which she says has become divided under the current mayor, Brian Bigger.
"When I thought about running for mayor, I thought, 'Am I better off today than I was four years ago?' No I'm not," she said.
"Nobody's really happy here. And I'm concerned about my daughters leaving town for better opportunities with nothing to do. And I'm concerned that I have friends who don't talk to friends anymore, over situations that they actually have no control over."
Mills added that Bigger and the city's chief administrative officer, Ed Archer, are leading Sudbury into "a financial abyss," pointing to five major construction projects — including the arena, a library and art gallery, and a Francophone arts centre — that she says will cost $300 million.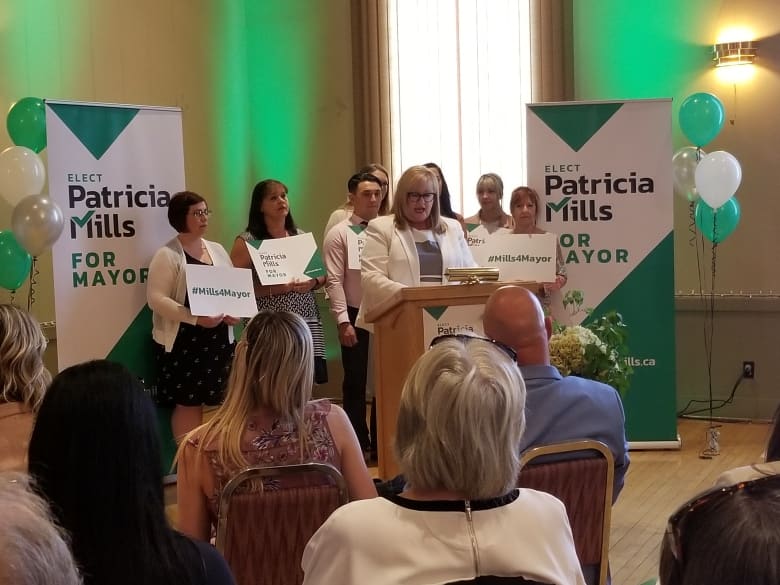 Mills took aim at current mayor Brian Bigger during her announcement, saying Sudbury has become divided during his term. (Robin De Angelis/CBC)
Over the next four months, Mills said she will be meeting with citizens throughout the city to hear their concerns, with plans to release a platform in September.
Mills enters the race alongside Bigger, who is seeking re-election, and Cody Cacciotti, the operations manager of the Northern Ontario Railroad Museum in Capreol.
The municipal election will take place on October 22.
[ad_2]