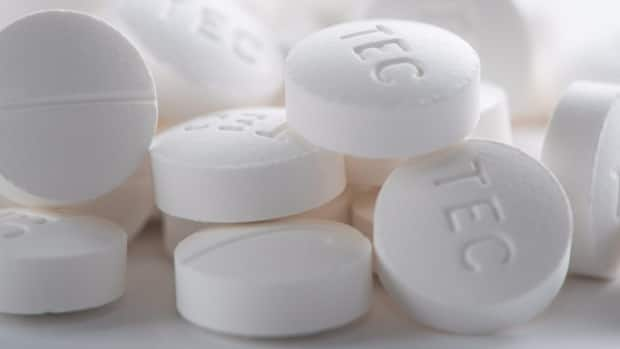 [ad_1]

Nearly 4,000 Canadians died from apparent opioid overdoses last year, with men the most likely victims and fentanyl the clear culprit, new government figures show.
The numbers released Tuesday came as the federal government announced plans to severely restrict the way drug companies market opioids to doctors.
The death toll rose to almost 4,000 in 2017 from about 3,000 in 2016.
The figures show that 78 per cent of victims were male and that fentanyl or fentanyl analogues were blamed for 72 per cent of all overdose deaths.
For some, overdoses have became a major cause of death, said Dr. Theresa Tam, chief public health officer of Canada.
"The number of apparent opioid related deaths among 30- to 39-year-olds in 2017 was greater than the number of deaths due to any of the other leading causes of death for this age group," Tam said.
She said the federal government is working with provinces and others to rein in the problem.
"These data represent the loss of valuable lives," she said. "They represent the loss of family members, loved ones and friends and highlights how this crisis is devastating for Canadians from all walks of life in communities across Canada.
"We know that we need to reverse the trend of this crisis."
Supriya Sharma of Health Canada said marketing practices can influence the way health professionals dispense prescriptions and tighter rules will help reduce over-prescribing.
B.C. remains hardest hit province
She said drug companies use a number of methods, from ads in medical journals to presentations at conferences to sales pitches in doctors' offices.
For the next month, the department will seek comments on restricting marketing practices and will ask drug companies to voluntarily stop marketing activities associated with opioids until regulations are in place.
The department said the new rules will have teeth, ranging from administrative fines that can be quickly levelled, to possible criminal charges.
The numbers for apparent opioid-related fatalities show a national death rate of 10.9 for every 100,000 people in the population in 2017, up from 8.2 in 2016.
British Columbia remains the province hardest hit by the opioid crisis, with 1,399 deaths. The toll was up from 974 recorded in 2016.
The B.C. deaths came to a rate of 29 for every 100,000 population.
Ontario had 1,125 deaths last year, an increase from 726 in 2016. The Ontario figure represented a death rate of 7.9 for every 100,000 people.
[ad_2]