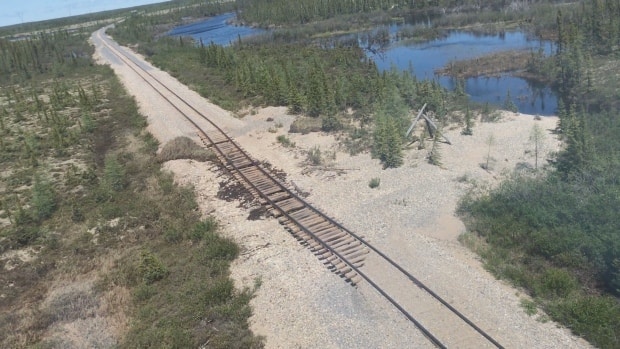 [ad_1]

Omnitrax Canada will appeal the federal order to repair its railway to the northern Manitoba port of Churchill.
The Canadian Transportation Agency ordered the Denver-based company to begin repairs on the Hudson Bay Railway by July 3 and file monthly progress reports beginning in August until the work is complete. The decision was released last week. 
Omnitrax reiterated on Monday that they cannot afford the repairs, estimated between $40 million and $60 million in cost. They've held that position since the company assessed the damage caused by unforeseen flooding in spring 2017. The railway has been closed ever since.
Sergio Sabatini, president of the Hudson Bay Railway, said they've already posted a tender for contractors to repair the line.
They remain committed to selling the only land link between the south and Churchill and other remote northern communities. An agreement in principle was reached in May.
"We are continuing to work closely with the team from Fairfax Financial to conclude the sale of the HBR and begin repairs to the line as soon as possible, and we remain hopeful that can happen soon," said the statement.
If the Canadian Transportation Agency's decision is not overturned or the sale not completed in time, Omnitrax said it is prepared to start repairs.
The appeal will be heard by a federal court.
[ad_2]