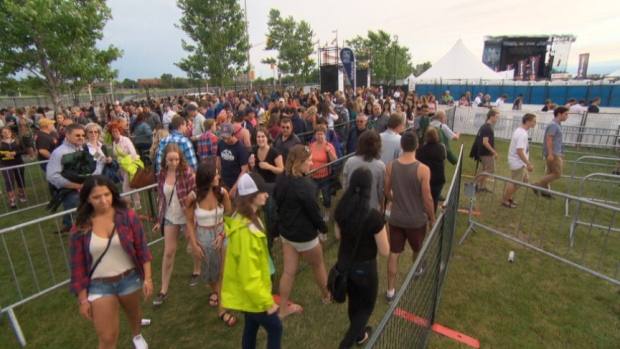 [ad_1]

The Ottawa Bluesfest music festival will require concertgoers to pass through an airport-style metal detector to get onto the grounds this year, with no re-entry privileges.
The festival said on its website the changes are to ensure a safe and welcoming environment for customers, performers, staff and volunteers.
There had been occasional nights where security would scan people with handheld metal detectors in past years, looking for prohibited items such as weapons and drug paraphernalia.
Concertgoers had also been allowed to leave the festival site at LeBreton Flats and come back in some recent years.
Smaller bags only
There's also a new bag policy for this year's festival, with a maximum size of 30 centimetres by 30 centimetres by 15 centimetres.
Diaper and medical supply bags will be allowed, with all bags being searched.
There will be a bag check service outside the front gates.
The annual festival runs from July 5 to 15, with headliners such as the Foo Fighters, Shawn Mendes, Beck and Jessie Reyez.
[ad_2]