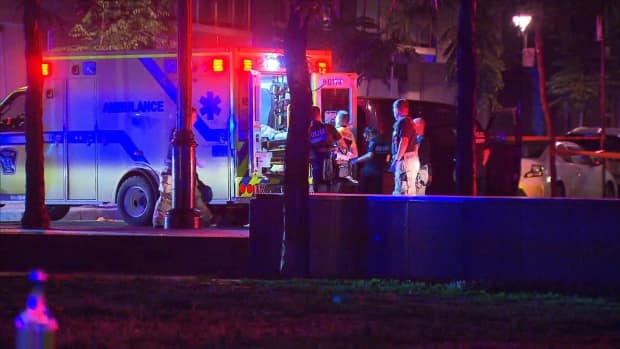 [ad_1]

Three violent incidents erupted within the span of a few hours at three different locations in Montreal Sunday evening.
The first was a fight that took place in Montreal North near the intersection of Jean-Meunier Avenue and Henri-Bourassa Boulevard East at 9:30 p.m., according to Const. Andrée-Anne Picard.
When police arrived, she said, they found a 53-year-old man unconscious on the ground.
Police say he was heavily intoxicated and critically injured. He was transported to the hospital while officers investigated the incident, reviewing nearby surveillance camera footage.
Within a few minutes, police located and arrested a 27-year old man near the scene. A few hours later, a 34-year-old man was also arrested.
Police were investigating throughout the evening, closing Henri-Bourassa from Lacordaire Boulevard to Jean-Meunier.
That investigation will continue as police work to determine what happened, she said.
As of Monday morning, there were no updates on the victim's condition, though police say he did survive the night.
Man attacked on bench in Place de la Paix
Later, a man lying on a bench in Montreal's Place de la Paix was attacked by a suspect wielding a sharp object at around 10 p.m., said Picard. Witnesses told police the altercation began verbally before escalating.
The victim was transported to the hospital with non-life-threatening injuries to his upper body.
Place de la Paix is located between St-Dominique Street and St-Laurent Boulevard, just south of Ste-Catherine Street East. The suspect is said to have fled north on St-Dominique and, at this point, police do not know if the victim knew the suspect.
A police perimeter was set up between Ste-Catherine and René-Lévesque Boulevard East, she said, and the small park where the incident took place was closed as police investigated.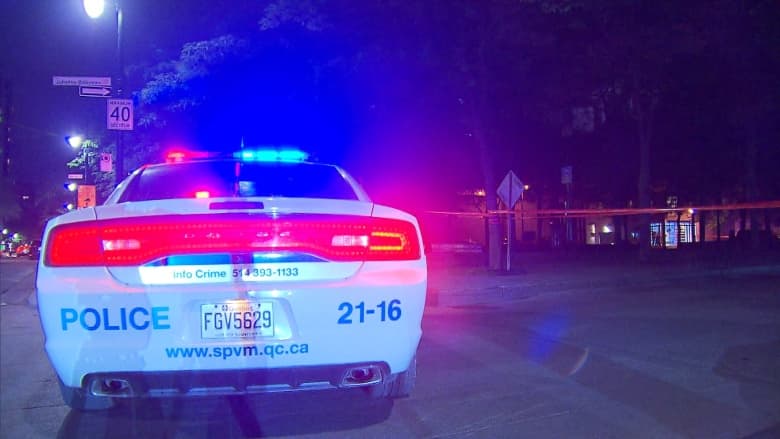 A perimeter was set up between Ste-Catherine Street East and René-Lévesque Boulevard East while police investigated a violent incident in Place de la Paix Sunday evening. (Radio-Canada)
Victim stabbed while intervening in dispute
Police were called to Place Émilie-Gamelin, near the Berri-UQAM Metro station, at around 10:50 p.m. after a man was injured with an edged weapon trying to break up a dispute between a man and woman, Picard said.
When the 22-year-old man tried to intervene, he was attacked by the male suspect.
The victim was transported to the hospital with superficial injuries.
[ad_2]