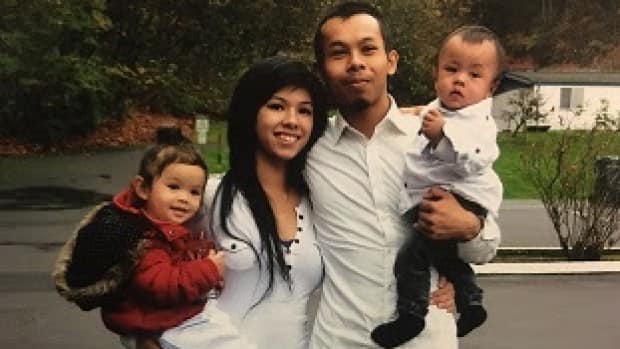 [ad_1]

An American family has been found safe in northern B.C., days after they went missing and their car was found abandoned in the province.
Jeffrey Phan and Michelle Lesaca, both 24, and their children — Satana Phan, 3, and Satan Phan, 2 — were found south of Dease Lake on Wednesday.
Ragan Smith, a manager with Stewart Search & Rescue, said the family was taken into the care of RCMP and was being assessed by paramedics around 5 p.m.
'Great outcome'
"I'm quite proud of our volunteers and the work they do," Smith said.
"It's a great outcome."
Smith said she couldn't say exactly where the family was found, as her team has spotty cell service and hasn't yet returned to base. Her latest relayed message confirmed the family was with BC Ambulance.
The search was launched after the family's car was found abandoned in the Dease Lake area on Monday. It had been left with a note suggesting they'd gone to look for gas to fill the tank on June 10.​
Air searchers spotted four people who matched the family's description around 3 p.m. on Wednesday. RCMP said more resources were sent in to bring them to safety.
Mounties said the family had originally planned to travel to the Philippines and checked into the Portland airport on May 25, but later cancelled the ticket and decided not to board the plane.
Search and rescue workers scoured the area where the family's vehicle was found, from the air and the ground. The RCMP K9 team from Terrace was also been brought in to help.
[ad_2]