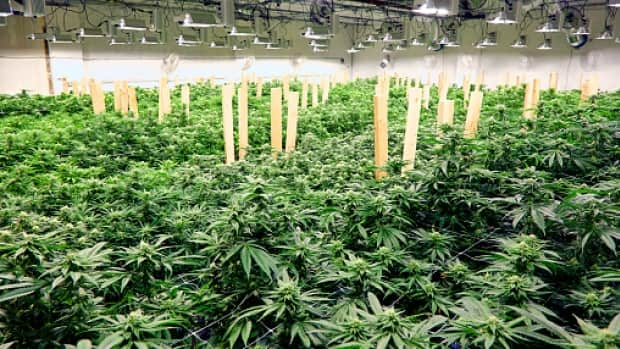 [ad_1]

The Liberal government's bill to legalize recreational marijuana has cleared another vote in the House of Commons — but it still has to get a final stamp of approval from an unpredictable Senate before it can become law.
The Senate had proposed 46 amendments to The Cannabis Act but the Liberal government rejected several major ones last week — including one provision that would have affirmed the provinces' right to ban home cultivation of marijuana.
MPs spent a portion of Monday and last week debating the Senate's amendments before 205 of them voted today in favour of rejecting 13 of the proposed changes.
NDP members supported the bill while those on the Conservative benches voted against it.
The updated bill now heads back to the Senate, where it could be up for debate as early as Monday night.
If senators aren't happy that the government passed on their recommendations, they could send the bill back down to the House — ultimately delaying its passage.
Sen. Yuen Pau Woo, head of the Independent Senators Group, said that after a year of studying the legislation — a marquee election promise from the Liberals — the Red Chamber made thoughtful and serious changes.
"The job of senators is to listen to signals as well. It's not just to propose amendments willy-nilly with no sense of where the government position is," he told CBC Radio's The House last week. 
"The Senate does not regularly insist and create a ping-pong between the House and the Upper Chamber. It's only happened a few times in our history and on very, very consequential bills. I don't know if this one qualifies … but if senators decide that the explanations are not sufficient and we get to it, then we are in that world again."
If senators are satisfied with the government's response and approve the bill as-is, it will be sent to the Governor General for royal assent.
It's up to Prime Minister Justin Trudeau and his cabinet to choose the actual date when legalization takes effect. Bill C-45 comes with a provisional buffer period of eight to 12 weeks to give provinces time to prepare for the actual sale of recreational marijuana.
Liberal MP Bill Blair, the federal point man on pot, told CTV News that if the bill receives royal assent this week, it could be legal to smoke marijuana recreationally in September.
[ad_2]