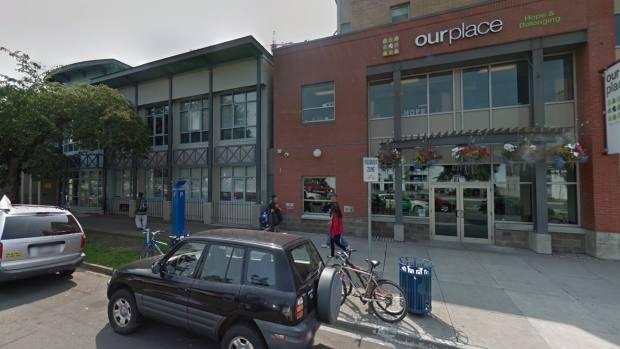 [ad_1]

Island Health opened its largest supervised injection site on Monday.
The site at 941 Pandora Ave. in Victoria, beside the drop-in centre Our Place, offers 10 consumption booths, a waiting/reception area, post-use areas and rooms for counselling and medical help.
B.C.'s minister of mental health and addictions says the site is necessary to combat the overdose crisis in the city.
"Supervised consumption sites save lives," said Judy Darcy in a release.
"These sites help connect people to the supports they need and get them on their pathway to hope."
The supervised drug injection facility will replace this temporary overdose prevention site set up in a shipping container next to Our Place. (Megan Thomas/CBC)
The site received approval from Health Canada in August 2017 but has been sought for a decade.
It was modelled after Insite in Vancouver, the first supervised injection site in the country.
Operating hours at the site are 6:30 a.m.-8 p.m., seven days a week, including statutory holidays.
Island Health clinical staff and paramedics will be on site to support staff.
Victoria has the third highest rate of drug overdose deaths in the province. On average, more than four people in B.C. die every day from an overdose.
Island Health says it has nine supervised consumption and overdose prevention sites, which have been visited 121,000 times.
The authority says there have been 682 overdoses at the sites, but no deaths.
[ad_2]