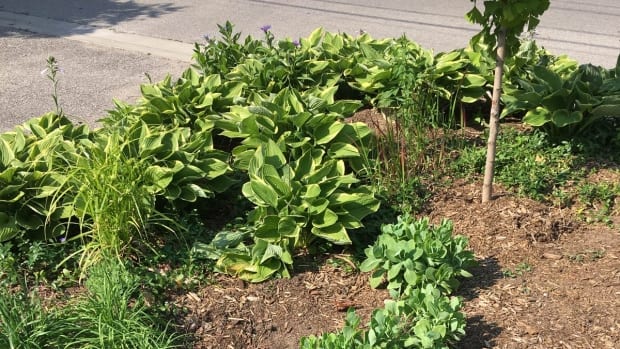 [ad_1]

Kitchener gardeners are one step closer to being able to plant gardens on city boulevards.
On Monday, a city committee approved recommendations to allow for boulevard beautification gardens.
The recommendations were part of a report from city by-law enforcement officials, after city council requested a bylaw to allow people to plant alternatives to sod and grass on their boulevards.
The report said there has been an increased interest in boulevard gardens from people living in Kitchener, but there were no rules in place to ensure the gardens were safe – and didn't block access to things like fire hydrants or sidewalks.
The report recommended allowing for the gardens, but with a strict set of rules including maximum heights for plants, banning digging within one metre of a tree trunk, banning sprinklers and controlling the height of plants near fire hydrants.
People will also not be allowed to plant trees on city property or fill in the garden with plants that could restrict sightlines for cyclists, drivers or pedestrians.
There are also provisions to allow for people to open their doors where there is on-street parking.
It also provides guidelines on what types of rocks will be allowed, rules to avoid "trip hazards," and a policy to require ongoing maintenance.
The planned bylaw will now go to a city council vote for ratification.
[ad_2]