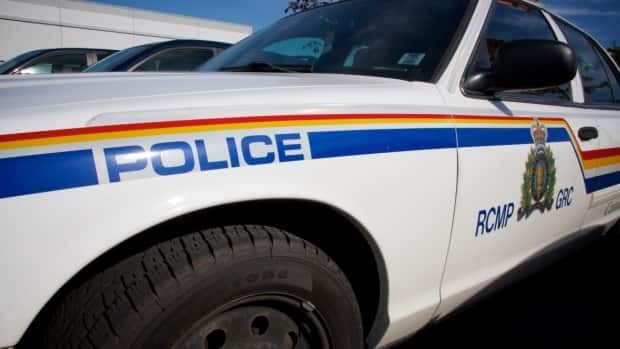 [ad_1]

Kamloops RCMP are asking for the public's help in finding suspects involved in two possibly related shootings, one of which has left a person in hospital.
Police say they believe both shootings to be targeted murder attempts.
On June 11, police responded to a reported shooting between two vehicles near the intersection of McGill Road and Summit Drive in Kamloops, B.C., at approximately 1:25 p.m.
Police say a 56-year-old Kamloops resident — who was in one of the vehicles — was shot several times but is expected to survive.
The vehicle's second passenger, a young person, was not injured.
Police have not released either person's name at this time and say both passengers in the vehicle are associated with the Kamloops drug trade.
Both vehicles involved fled the scene immediately after the shots were fired, say police.
However, police say both vehicles involved in the McGill Road shooting have been located and are in police custody. 
The suspect vehicle is a black 2007 Cadillac Escalade truck with an Alberta licence plate that is not registered to the vehicle itself.
Police say they found the Escalade in the Pemberton Terrace area of Kamloops, abandoned.
The Escalade was reported stolen from Vernon, B.C., on May 19.
Police believe the suspects involved in the shooting have had the Escalade in Kamloops since May and have released a picture of the truck in the hope someone with more information may come forward.
Police have released an image of the suspect vehicle, a black Cadillac Escalade, in the hopes someone with information about the vehicle may come forward. (Kamloops RCMP)
At approximately 10:55 a.m. on the same day, police say Tk'emlups RCMP responded to a different 911 call which ultimately led to the investigation of a home on Salish Road in Kamloops.
Police say that investigation revealed unidentified people allegedly engaged in a heated altercation that led to shots being fired through a home's window.
No one was injured in the Salish Road shooting, and police believe the suspect or suspects were driving a black truck.
"The violence that we see occurs in cycles," said Kamloops RCMP Staff Sgt. Simon Pillay. 
"We may experience periods of relative calm followed by several violent incidents."
"Although this investigation is at its early stages, we are confident that neither shooting was random but rather targeted shootings related to drug trafficking."
Police have not confirmed the two shootings are connected but given the similarity in suspect vehicles involved, the public's assistance is being sought in both cases.
Anyone with information about either shooting is asked to contact the RCMP.
Those who wish remain anonymous can contact Crime Stoppers at 1-800-222-8477.
[ad_2]