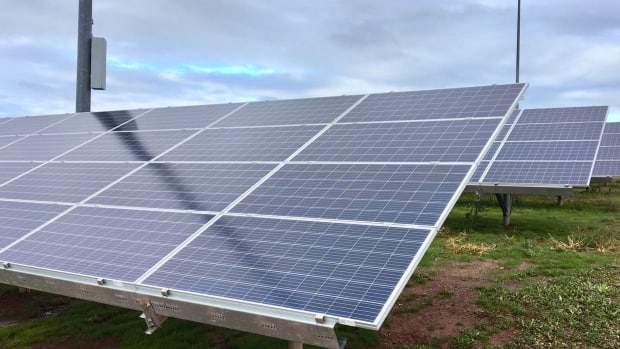 [ad_1]

The Upper Nicola Band is hoping to build the largest solar farm in the province on its land in the southern Interior.
The community has partnered with Fortis BC to build a solar farm with 56,000 modules, each containing 72 solar cells, on the Quilchena reserve near Merritt, B.C. Fortis says the project will cost an estimated $30 million. 
The proposed project will generate 15 megawatts, enough power for 5,000 homes and could earn between $3.5 and $4 million in revenue per year. The power will be sold into the provincial power grid.
"We want to be resourceful and doing things for ourselves," said Upper Nicola Chief Harvey McLeod.
However, the band still needs to vote on whether to allocate 400 hectares of the band's Quilchena reserve for economic development projects — half of which would go toward the solar farm.
The proposed solar farm would require 200 hectares of land on the Quilchena reserve. (Fortis BC)
McLeod says the council is encouraging their members to vote in favour of the project in the April referendum.
"We've had a number of discussions with our community already and they can see the vision that we've painted," he said.
A big part of making the vision a reality is the expertise from Fortis BC. In addition to providing part of the funding, the energy company will help with construction and operation of the project.
If built, this project will 15 times larger than the current largest solar farm in B.C.
"This is a different scale entirely and even better it's on First Nations land," said Fortis BC business development director, Grant Bierlmeier.
"It's a great complementary partnership. We bring the technical expertise and the business acumen in the energy industry, they bring resources in terms of the land, some labour."
Goal is to produce clean energy
McLeod says it's still unclear how many jobs the project will provide, but jobs weren't the main driver of the project.
"It wasn't so much the employment, it was the Upper Nicola community being involved with producing clean green energy," he said.
"We're all very excited about this opportunity."
McLeod says the band hopes to reach a deal with BC Hydro in the next few weeks over the price of the electricity the project would deliver .
If all goes according to plan, construction on the project could start as soon as spring of 2019.
With files from Daybreak Kamloops
For more stories about the Interior, check out the CBC Kamloops Facebook page. 
[ad_2]