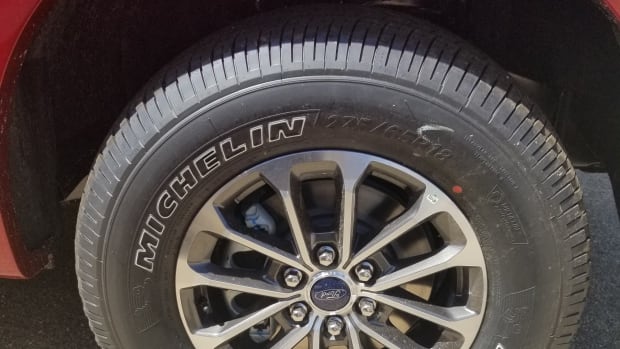 [ad_1]

RCMP are looking for leads after 56 tires and rims disappeared from the Denham Ford dealership in Wetaskiwin.
Approximately $70,000 worth of tires and rims were taken from 14 vehicles between June 16 and June 18.
"This is a big theft," RCMP Cpl. Laurel Scott told CBC News on Monday.
"We haven't reported on something like this very often, in my experience."
Among the stolen goods were Hankook, Goodyear and Michelin tires.
Wetaskiwin RCMP are working with Red Deer RCMP's forensic identification section on the investigation. 
In a Monday news release, RCMP warned the public to be wary of "too good to be true" tire deals on social media or in pawn shops and asked anyone with information about the crime to contact them at 780-312-7200.
Scott said RCMP know how the culprit or culprits broke into the dealership's gated compound, but would not be releasing that information.
Denham Ford has not yet responded to an inquiry from CBC News. 
[ad_2]