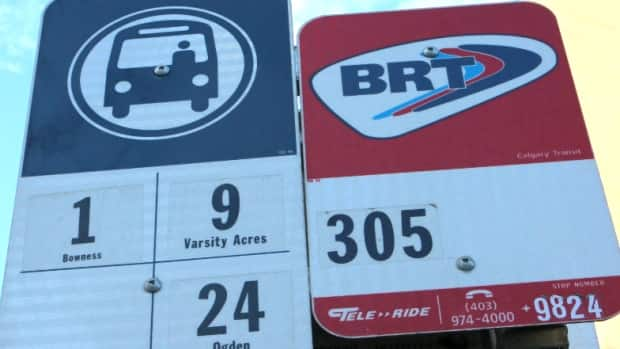 [ad_1]

Calgary Transit is looking to add electric buses to their fleet, and they're asking city council to give them more than $20 million in next year's budget to make it happen.
Transit fleet manager Russell Davies said his team has been looking to launch an electric bus pilot project for some time.
Most recently Calgary Transit put out a request for information about electric buses on the market, "as part of its efforts to diversify its fleet and hedge exposure to energy and carbon costs."
$26-million ask
What Calgary Transit needs next is money.
"It's in the order of about $26 million right now. That'd be roughly enough for charging systems and somewhere between 10 and 15 buses," said Davies.
He said the request is in with city council for next the budget cycle, which is up for approval in November.
"We'll know by the end of the year if our trial will go ahead," said Davies.
The project would see electric buses tested on a variety of routes facing various challenges.
"Which are the most demanding with hills, which are the most demanding in terms of stop-starts, which gives us the best exposure so people can see electric buses, which goes through areas where noise is a particular issue?" he said.
'We see the pay off'
Kent Fellows, research associate with the University of Calgary's School of Public Policy, said although the project is expensive upfront, it is worth the expense.
"We see the pay-off working a little bit better with a high mileage vehicle versus low mileage vehicle," he said.
Fellows said Alberta is an attractive place for this type of investment because we typically have low electricity costs compared to other places across the world.
"There is a lot of potential here," he said. "It's got some merit. It's definitely not a pie-in-the-sky idea," he said.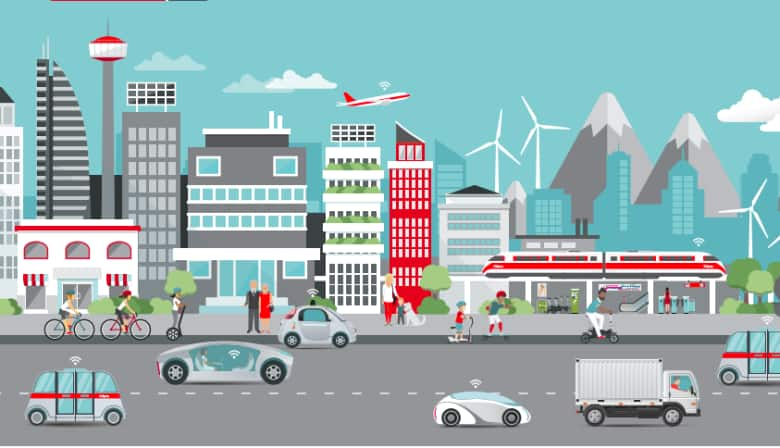 A rendering from the City of Calgary's Future of Transportation report. (City of Calgary)
Fellows added the carbon pricing scheme in Alberta makes the use of hydrocarbon fuels like gasoline less attractive and boosts the drive toward green energy. 
"As we try and transition more and more away from these higher-emission fuels this is a good move early on," he said. "I would expect other jurisdictions to be looking at Calgary to see how well this works."
Fellows said it will be important for the city to be continuously running their numbers and keeping track the data to make sure the investment truly makes sense for the city.
Eyes on Edmonton
In the interim, Davies said Calgary Transit will be watching Edmonton.
That city is putting 40 electric buses on the road in their own pilot project in the next few months in hopes of sharing test results, he said.
In March, the province announced the Municipal Climate Change Action Centre will use $54 million of Climate Leadership Plan revenues to deliver multi-year programs to help reduce greenhouse gas emissions and save communities money. 
The grant includes $5 million to support municipal fleet greening, which would target the testing of electric vehicles in communities with a view to sharing the knowledge and experience broadly across the Alberta Urban Municipalities Association and Rural Municipalities of Alberta. 
Further, the government said their 2018 budget invests more than $1.5 billion over five years in grants for transit initiatives.
[ad_2]