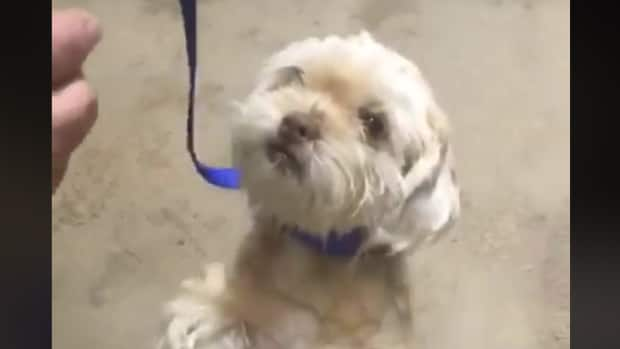 [ad_1]

A Toronto-based dog rescue group is asking for help finding Toby, a Shih Tzu mix stolen by a woman posing as a rescue volunteer over the weekend.
Toby was headed from a shelter in the Belleville area to his new foster home last Saturday evening when he was taken. He was with a volunteer from Critter Cabs, an organization that transports rescue animals in Ontario and Quebec.
The volunteer had parked at the Tim Horton's at Kennedy Commons, near Kennedy Road. and Hwy. 401, when a young woman approached her and pretended to be a representative of Team Dog Rescue. That woman claimed Toby, then took off.
When the real Team Dog Rescue volunteer came to the car to pick up Toby, they discovered the dog was handed off to a stranger, and the panic set in.
"We're really concerned," said Larysa Struk, the founding director of Team Dog Rescue.
"He's a seven-year-old Shih Tzu coming straight out of the shelter where he had been surrendered … and he needs medical attention."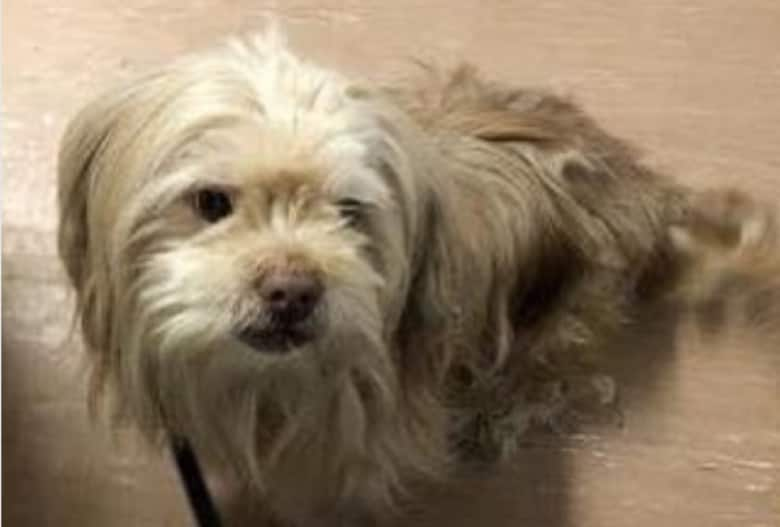 Toby was headed from a shelter in the Belleville area to his new foster home last Saturday evening when he was taken. (Instagram/teamdogrescue)
Volunteer drivers
Struk says the group first hoped this was all just a misunderstanding. Perhaps another rescue group was scheduled to pick up a dog and got mixed up — it is, after all, a very common meeting place for animals being transported.
But as the day wore on, it became clear someone had taken Toby on purpose.
"We're not sure what the intention here is," Struk said. "We're concerned someone has obviously established a pattern because this spot is commonly used. Hundreds of animals go through here in a month, so it really taints that intent and it really has shocked all of us.
"We're all volunteers. This is our personal time. When we commit to an animal, we're committing to saving its life and ensuring that it has his or her chance at a happy ending."
Critter Cabs is a closed Facebook group that puts a call out every week for volunteer drivers to help transport rescue animals. Struk says each driver is screened to ensure they have a valid driver's licence and knows the group's policies.
Volunteers could start in Montreal, for example, then meet another volunteer along the way — generally along Hwy. 401.
The night before transportation, volunteers receive what's called a run sheet, which identifies fellow drivers, their phone and license plate numbers, as well as drop-off times.
"It's unclear to us, to be completely honest, how someone would have been able to get past all of this," Struk said.
'No questions asked'
The woman who took Toby is described as young with long brown hair, wearing a blue print maxi dress and a pink sweater in a dark Hyundai SUV, Struk said. She was also accompanied by an older woman.
"We don't know what the intent is," Struk said. "We don't know why someone wanted him."
Team Dog Rescue has been scouring Kijiji and Craigslist looking for Toby, and they filed a police report shortly after he was taken. The organization is offering a $2,500 reward for the dog's safe return.
"Our key message is, 'No questions asked,'" she said. "Drop him off at a shelter, a vet clinic, a Pet Valu, somewhere that would understand what to do. We just don't want to give up on him.
"He is an older dog who just deserves to live out the rest of his years with a family that loves him. We just can't stomach the fact that he may be exploited at this point."
[ad_2]