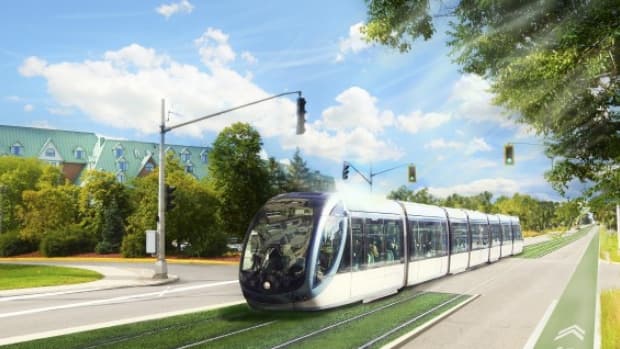 [ad_1]

Gatineau has unveiled its ambitious vision for a 26-kilometre, $2.1-billion light rail line that will link the Aylmer and Plateau sectors to its downtown and cross two bridges to connect with Ottawa's growing light rail system.
The city is releasing preliminary plans today, launching a process officials hope will bring electric, above-ground light rail by 2028.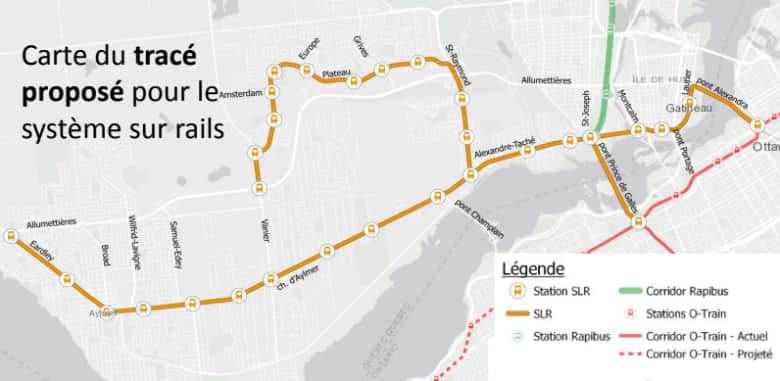 The proposal includes two links crossing the Ottawa River, connecting to the Confederation Line at Rideau and Bayview stations. (City of Gatineau)
One line would start at the intersection of chemin Eardley and boulevard des Allumetières in Gatineau's west end and pass through 18 stations.
It would cross the Ottawa River over the Alexandra Bridge, connecting with Ottawa's Confederation Line at the future Rideau station.
One spur off that main line would cross the Prince of Wales bridge, linking a station at boulevards Alexandre-Taché and Saint-Joseph to Ottawa's Bayview station, itself a link between Ottawa's north-south Trillium Line and east-west Confederation Line.
A second spur would do a near-loop through Gatineau's Plateau neighbourhood, starting at Alexandre-Taché and boulevard Saint-Raymond, then following boulevard du Plateau and chemin Vanier to des Allumetières, passing through 12 stations.
The light rail line would connect to the Rapibus line at the Alexandre-Taché/Saint-Joseph station.
​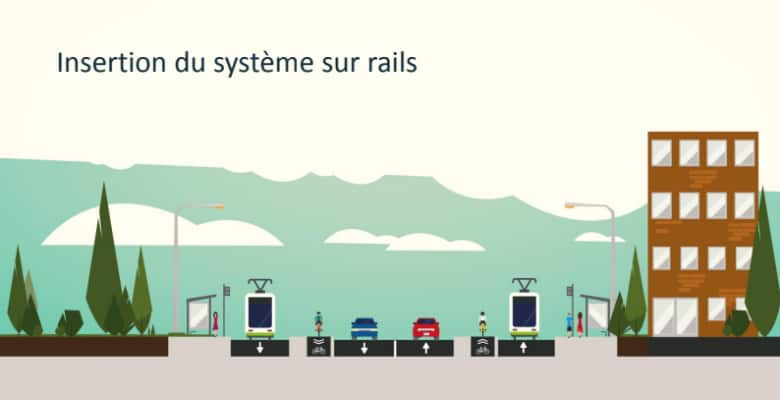 The plan would bring light rail trains to street level. (City of Gatineau)
In its presentation, the city said it wants a reliable, efficient, environmentally friendly link between the fast-growing west end and Plateau areas and the jobs in Ottawa-Gatineau's core.
Gatineau will now embark on nearly two years of study and consultation on the plan, and hopes to have a final design ready by March 2020.
After that would come environmental assessments, construction and the launch of the service by 2028.
Gatineau city council has already approved the planning process, but would also have to approve any final concept.
Quebec Premier Philippe Couillard, who is leading his party into an election on Oct. 1, has pledged to support a light rail line in Gatineau that would connect to Ottawa.
Hull-Aylmer Liberal MP Greg Fergus has long been a supporter of a light rail link between Aylmer and downtown Gatineau.
[ad_2]