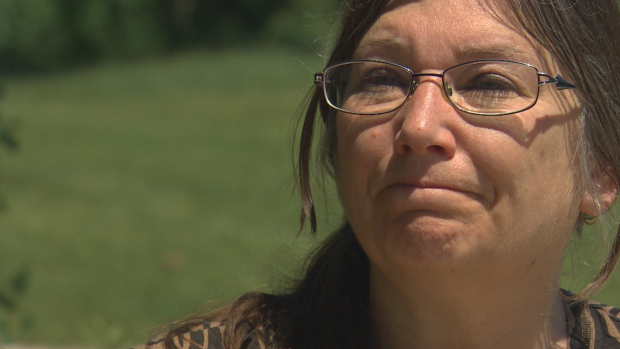 [ad_1]

Manitoba's northernmost federal riding has the highest child poverty rate in all of Canada, and several other Manitoba ridings rank near the top of the list, says a new report.
According to the newly released Campaign 2000 report, the majority of children in Churchill-Keewatinook Aski — 64.2 per cent — live in poverty. The riding, represented by NDP MP Niki Ashton, topped the list in the report, which breaks down child poverty rates according to federal riding.
"What's at stake is the future of millions of kids and what's at stake is really how well our economy and our society is going to operate because this affects us all," said Sid Frankel, a professor in the faculty of social work at the University of Manitoba, and a member of the steering committee of Campaign 2000, an anti-poverty advocacy group.
The riding of Winnipeg Centre ranked third on the list, and six of Manitoba's 14 ridings fall within the highest fifth of child poverty rates in Canada.
The researchers point out that many of the poorest ridings also have some of the highest rates of single-parent families, which are most often headed by women.
Joy Black is a single mom living in Winnipeg. She visits the food bank every two weeks, and despite having held down jobs, she is still living below the poverty line.
"Been Getting worse and worse as the years go buy. Food prices have just skyrocketed. It's so so hard to go to the grocery store," she said.
She has skimped, cutting out what she calls luxury foods such as cheese, yogurt, jam and peanut butter.
Her 14-year-old son has cognitive disabilities and needs constant care, which has prevented her from working full time. Her 17-year-old daughter will graduate this year, and she has had to buy grad items on credit.
"It's very hard. You want the best for your kids, and sometimes the best you are doing doesn't seem to be enough," Black said.
The report was released to put pressure on the federal Liberal government which has promised to announce Canada's first-ever poverty-reduction strategy before the end of their four-year term.
Winnipeg Centre, represented by Liberal MP Robert-Falcon Ouellette, ranks third highest on the list at 41.1 per cent.
"We have our own specific needs, we have a high Indigenous population, a lot of newcomers in Winnipeg Centre," said Ouellette.
"And I'm trying to make sure that when the programs do come out from the federal government, that they're actually geared towards communities like ours, so they are flexible."
The researchers deliberately focused their report on the political jurisdictions as a way of sending a message to federal leaders, including Finance Minister Bill Morneau, whose Toronto Centre riding had the fourth highest rate of child poverty at 40 per cent.
"We want Members of Parliament and their constituents to pay attention to this, and we're trying to say to them, in a way, this is an issue in every single riding across the country," Frankel said.
Campaign 2000 launched in 1989 in support of an all-party House of Commons resolution to end child poverty by the year 2000. Nearly two decades past that goal, the problem has gotten worse, Frankel said.
"We're still seeing the problem for a very simple reason and the reason is that the federal government, provincial governments, have not had the political will to put into place what needs to be put into place to reduce child poverty."
Campaign 2000 is calling on the Liberals to set a target of cutting child poverty in half over the next five years, and boost the base amount of the Canada Child Benefit.
The group is also calling for the creation of a federal "dignity dividend" of $1,800 per adult and child who live below the poverty line, which would be like a top-up to the GST credit.
[ad_2]