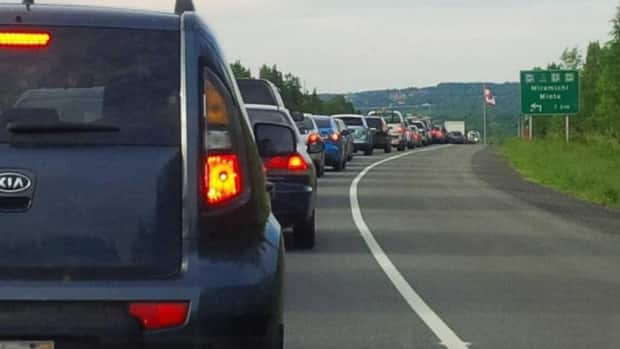 [ad_1]

The City of Fredericton will introduce park and ride services Wednesday to ease traffic congestion downtown caused by summer construction, the first time it's ever done so.
Five different routes have been identified for park-and-ride locations by Fredericton Transit.
The city has also identified two park-and-walk locations where residents can park their cars, then bike or walk into the downtown.
The incentives for people to keep their cars at home will run through Sept. 15.
"If you have a valid City of Fredericton parking pass you'll be able to use that as, effectively, a bus pass during this peak construction time," city traffic engineer Jon Lewis said during a meeting of the transportation committee.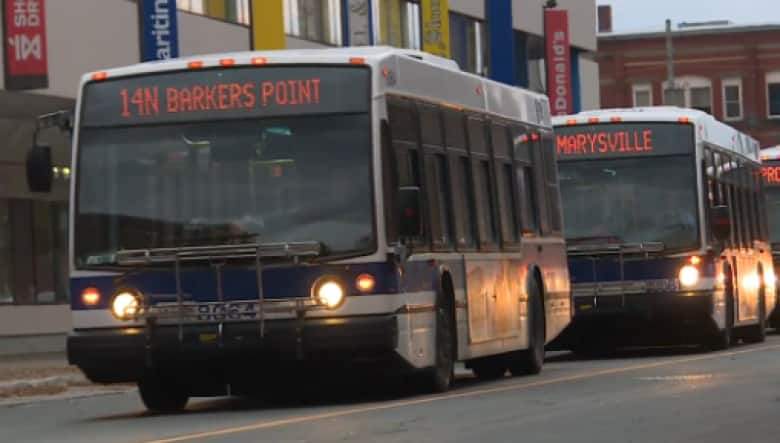 Commuters can park at any of five park and ride locations and take Fredericton Transit into the downtown. (CBC)
Park and ride will be open to anyone, not just monthly parking permit holders. But only people with parking passes can go on the bus for free. A single ticket costs $2.75.
There will be no charge for parking at park-and-ride locations.
These traffic mitigation strategies are similar to the ones instituted during the spring flooding, when roughly three dozen Fredericton roads were closed.
Information about parking locations and fares can be found at:
Brookside Drive – McKnight Street adjacent to Surplus Furniture and Mattress Warehouse at Brookside Mall.
Smart Centres – in front of Walmart on Two Nations Crossing (at back of parking lot).
Willie O'Ree – Cliffe Street.
Grant Harvey Centre – Knowledge Park Drive.
Regent Mall – entrance by Sport Chek, at back of parking lot.
There are 22 major construction projects happening in Fredericton this summer. One of the most significant is the renewal of sewer mains along St. Anne's Point Boulevard, which will close the major artery for 11 weeks.
This project and several others are already starting to cause significant disruptions to downtown traffic.
Lewis suggested that taking advantage of park and ride or park and walk will ease commuter frustrations.
People can check their emails or work while taking the bus, and walkers or bikers can get a little bit of light exercise instead of spending 15 minutes idling in traffic.
Traffic engineer Jon Lewis said these services will make commutes less frustrating. (Gary Moore/CBC)
The park and walk locations are:
Fredericton Exhibition Grounds and Parking Lot (June 20 – Aug. 31)
York Arena in Devon – Bill Thorpe Walking Bridge and Northside Trail, Barker Street
"We're trying to limit the number of cars, particularly the single-occupancy vehicles," Lewis said.
[ad_2]