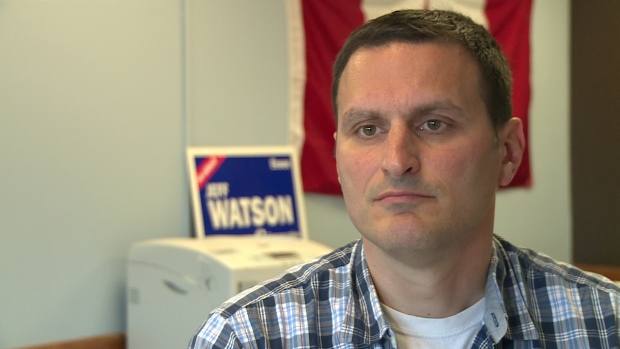 [ad_1]

Former Conservative Essex MP Jeff Watson is hoping to jump back into politics — this time in Alberta.
Watson announced Wednesday he's seeking nomination to run for Jason Kenney's United Conservative Party (UCP) in Calgary-Peigan. Watson was Essex's member of Parliament from 2004 to 2015, when he lost to the NDP's Tracey Ramsey.
He moved to Alberta with his family the following year — working as an organizer to help Kenney unite the province's conservative parties and secure the UCP's leadership. The two worked together in the federal Conservative caucus.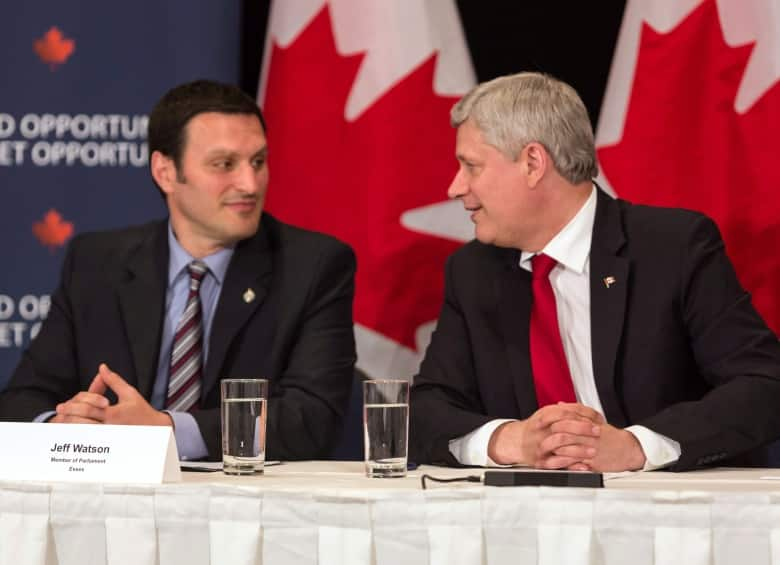 Former Prime Minister Stephen Harper speaks with then Essex MP Jeff Watson during a 2015 media event with members of the Automotive Parts Manufacturer's Association in Windsor. Watson served as Essex's member of Parliament from 2004 to 2015. (Gene Schilling/Canadian Press)
In a video posted to his Facebook page, Watson tauts his experience as an MP as qualification for the job. He's also been working with as a constituency assistance for UCPer Ric McIver, a Calgary-area member of the legislative assembly.
"Unlike others seeking your support, I'm job ready day one to make the tough choices it will take to get Alberta back on track," he said.
"I believe in a better, brighter future for Alberta for you, your family and mine. That's why I'm running."
CBC has reached out Watson for comment but has yet to hear back.
Watson made a Tory breakthrough when he was first elected in Essex in 2004. He was the first Conservative elected locally in 46 years. He returned to the area last month, where he spoke at a provincial election rally for Essex PC candidate Chris Lewis.
He told the crowd there he was focused on getting the UCPs elected in Alberta. Their provincial election will take place sometime next spring.
[ad_2]