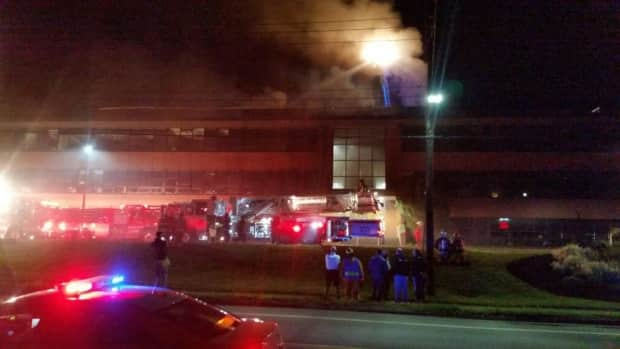 [ad_1]

A fire broke out Wednesday night at Dalhousie University's Agricultural Campus in Bible Hill, N.S.
The blaze was at the main campus building, the Cox Institute, located on Pictou Road.
An eyewitness told CBC News the top floor was filled with smoke and that flames were visible at roof level.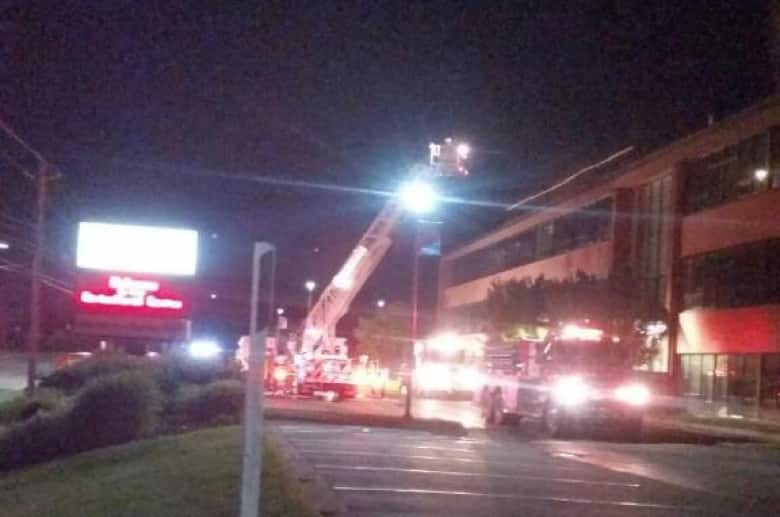 Multiple fire trucks were called to the scene, according to an eyewitness. (Submitted by Bruce Berry)
It is believed there was significant damage.
RCMP said the fire was under control by about 10:15 and was mostly extinguished.
Crews and engines from Bible Hill, Onslow, Belmont and other surrounding communities were called to the scene.
Truro Fire Service said it was standing by in case assistance was needed.
The fire reached the roof, said a witness. (Submitted by Catherine Burgess)
[ad_2]