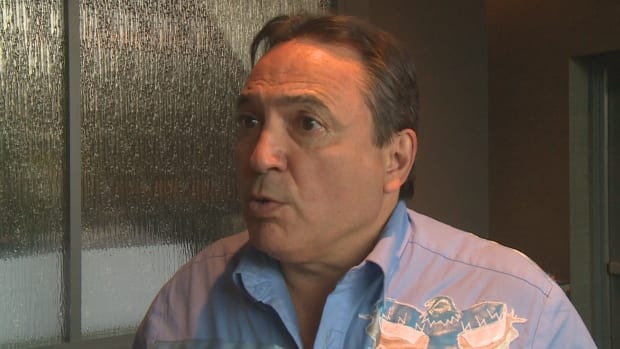 [ad_1]

The federal government is one step closer to creating a national Indigenous Languages Revitalization Act after government and Indigenous officials met in Yellowknife on Tuesday.
The legislation is currently being co-developed between the federal, provincial and territorial ministers of culture and heritage and the Assembly of First Nations, Inuit Tapiriit Kanatami and the Métis Nation.
The proposed act was a promise made by Prime Minister Justin Trudeau at an Assembly of First Nations meeting in December 2016.
If approved, the legislation would mean Ottawa would have a financial responsibility to keep all 58 Indigenous languages — many of which have only a handful of speakers left — from dying out.
Representatives from each group met at the Explorer Hotel in Yellowknife on Tuesday evening to begin finalizing the proposed legislation.
"It can't be unilaterally cut like a policy or program. There is going to be a law in place," AFN National Chief Perry Bellegarde told CBC News after the meeting.
"We don't want the residential school system to win. We want to enhance, revitalize and promote our languages."
Trudeau has also promised the creation of an Indigenous languages commissioner to oversee enforcement of the act.
Bellegarde said he's hopeful the legislation will be finished in time to be tabled in the House of Commons this fall.
[ad_2]