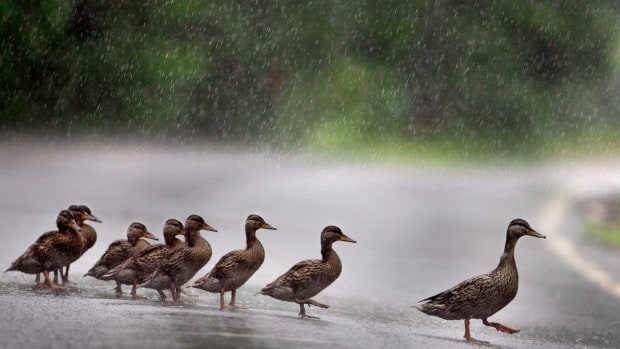 [ad_1]

A man and his 10-year-old son were sent to hospital Sunday after the car in front of them swerved to avoid a family of ducks crossing a highway in Kingston, Ont.
Around 8:50 a.m. Sunday a white vehicle — possibly a Kia — was eastbound on Highway 401 near Joyceville Road when it made a sudden stop in an apparent effort to avoid hitting a family of ducks, OPP said.
The father and son in a minivan behind the Kia had to swerve to avoid a collision. Their vehicle ended up in the ditch, where it struck a tree. 
The white vehicle left the scene before police arrived. The man and his son were taken to hospital with non-life threatening injuries.
Police are reminding the public to consider the safety of other motorists when attempting to avoid animals or debris on the road.
Frontenac OPP are asking any witnesses to the incident to call them at 1-888-310-1122.
[ad_2]