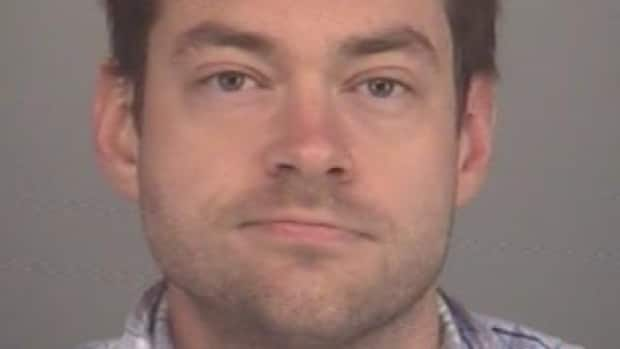 [ad_1]

Documents submitted at Dellen Millard's first-degree murder trial show there is a one in five quadrillion chance that the DNA found on the handle of the gun that killed Millard's father, Wayne, belongs to anyone else but Dellen Millard himself.
While it isn't scientifically possible for tests to show with absolute certainty that the DNA is a match, the chance that it isn't is astronomical — it even exceeds the number of people that the Population Reference Bureau estimates has ever lived on Earth.
The death of 71-year-old Wayne Millard was originally ruled a suicide. He was found at his home at 5 Maple Gate Court in the Toronto suburb of Etobicoke with a single gunshot wound through his eye on Nov. 29, 2012.
Dellen, his 32-year-old son, was charged in his father's death after police started investigating the murders of Tim Bosma, a father and husband from Hamilton, and Laura Babcock, a Toronto woman he had been involved with.
Millard is currently serving consecutive life sentences for those slayings. He has pleaded not guilty to killing his father at the judge-alone trial being held in Superior Court in Toronto.
This is a dangerous witness, who has twisted and turned at every opportunity for the Crown's position.– Ravin Pillay, Millard's lawyer
Reports from the Centre of Forensic Sciences on the gun found at Wayne Millard's bedside didn't come back until July 2013, which was months after his death was ruled a suicide.
Dellen Millard's DNA wasn't tested against the DNA on the gun until June  2015.
The documents also show that a second DNA profile was found on the gun, but it was of such a low amount that it wasn't suitable for any sort of testing.
A legal battle
The first of two legal battles that have been brewing throughout the trial also played out inside the courtroom Monday.
These arguments are the last anticipated steps before the Crown closes its case. Then, it will be up to Millard's lawyer, Ravin Pillay, to divulge whether or not he will call defence witnesses.
The first legal argument centres around the Crown's key witness, Det. Const. Grant Sutherland, a crime scene reconstructionist who told the court last week that he doesn't think Wayne Millard shot himself.
Pillay spent hours Monday morning fighting to have that evidence excluded from the judge's decision. He said Sutherland was "encumbered by tunnel vision," and used "unsound science" that "fails on many different fronts."
 
"This is a dangerous witness, who has twisted and turned at every opportunity for the Crown's position," Pillay said.
Pillay said the Toronto police officer was working off of crime scene photos that he believed to be "pristine" — when really, court has heard that key evidence, like the alleged murder weapon, had been moved.
Throughout the course of the trial, it was revealed that other standard investigative techniques, like seizing the bloody pillow Millard was lying on and placing rulers in crime scene photos for scale, were not followed.
"This is pretend science. It is devoid of legitimate methodology," Pillay said.
Crown fights back
Assistant Crown attorney Jill Cameron pushed back against that argument Monday morning.
"There is nothing in this record that would disqualify Det. Const. Sutherland on the basis of bias, or on his record," Cameron said.
"There is no danger that you won't be able to critically assess the evidence," Cameron said to the judge. "This is clear, empirical, scientific testing."
There's also a second legal argument scheduled for Tuesday that centres around whether or not Dellen Millard was free to leave when was interviewed by police on the night in 2012 when he says he found his father's body.
Pillay will argue Millard was under "investigative detention" when he gave that video statement, and should have had a lawyer present — which means, he contends, that the statement should be ruled inadmissible. 
The Crown will argue that Millard was only a witness at the time, and not under suspicion of any wrongdoing.
It's an argument the Crown has been preparing for throughout the trial.
Every time one of the Crown prosecutors questioned a police witness over the last 2½ weeks, they asked if Millard was forced to talk on the night he says he found his father's body. They also asked if Millard was intimidated, physically or otherwise, in any way, by any officer.
Every police witness said no, he wasn't.
Follow along with a recap of CBC's live blog from inside the courtroom. On mobile and can't see it? View the live blog here. 
[ad_2]