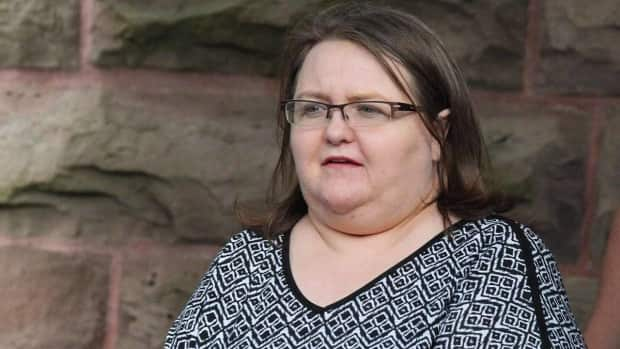 [ad_1]

The Ontario Nurses Association didn't disclose documents from its defence of Elizabeth Wettlaufer when she was fired from her job at Caressant Care in Woodstock, Ont., in 2014.  
The union notified lawyers for the public inquiry this weekend that it accidentally left out documents relating to Wettlaufer's dismissal. 
"When she was first arrested, the union locked their files electronically and when that happens they come off the system entirely," ONA lawyer Nicole Butt told the inquiry. 
"The union was trying to do the right thing, but the result is that [the documents] were not disclosed. When I realized the documents were not in to [the public inquiry] document database, I immediately sent them" to commission lawyer Liz Hewitt. 
The documents are from January 2014, when Wettlaufer was fired from Caressant Care for making too many medication errors. 
The union grieved that termination. After some negotiation, Wettlaufer was given a $2,000 settlement, a reference letter and her termination was noted as a resignation. 
The documents that weren't disclosed include handwritten notes from the labour relations officer and from Wettlaufer herself about the termination and the ongoing negotiations. 
There are more than a dozen groups and organizations with standing at the public inquiry and they must each now look at the newly disclosed documents and figure out if they want to cross-examine witnesses that have already been called. 
The witnesses have included Wettlaufer's bosses from Caressant Care when she worked there. 
'No death in a nursing home is unexpected'
Earlier, the inquiry heard that the coroner dismissed a nurse's insistence that the death of one Caressant Care resident was unexpected and required an autopsy. 
Nurse Laura Long, who still works at Caressant Care, testified that the death raised red flags among nursing staff because the resident had been walking around the day before. 
"I have seen this woman die before my eyes, and I thought it was unexpected. The doctor said to me 'No death in a nursing home is unexpected," Long told the public inquiry. 
"She was walking around and next thing we know she was in a wheelchair and she slid off and died right there. To me, that's sudden and unexpected … We [nurses) can't tell the doctors what to do. We have to go with what they say." 
A mark of "sudden and/or unexpected" on the institutional death form at Caressant Care triggers an autopsy. 
The coroner told another nurse to not mark the death of Maureen Pickering, 79, as sudden and unexpected, despite the nurse wanting the death investigated, Long said. 
Pickering was Wettlaufer's last victim at Caressant Care. She killed another resident at her next job, Meadow Park in London, Ont. 
'Grim Reaper'
The public inquiry is also expected to hear this week from the Ontario Nurses Association, the union that went to bat for Wettlaufer when she made medication errors and was inappropriate with patients and staff. 
Long said Monday that Wettlaufer was often crass and inappropriate with fellow nurses and personal support workers, and that she sometimes made sexual advances to students working volunteer shifts at Caressant Care. 
But Wettlaufer also sang for residents and brought them treats. She also participated in the annual Halloween party at the home. At least once, Wettlaufer dressed up as the Grim Reaper. 
Colleagues to testify
They are among 16 witnesses who are scheduled to go before commissioner Eileen Gillese this week at the Elgin County courthouse in St. Thomas, Ont. 
Others expected to testify include Wettlaufer's former colleagues from Caressant Care home in Woodstock, where she killed seven people, and from Meadow Park long-term care in London, where she killed one patient. 
The Long-Term Care Homes Public Inquiry was established on Aug. 1, 2017 after Wettlaufer was sentenced to eight concurrent life terms. It began hearings in St. Thomas on June 5, and is examining how Wettlaufer's crimes went undetected for so long.
Her killing spree began in 2007 and continued until 2016, when she finally confessed to a psychiatrist and a social worker. Until then, her employers, police and Ontario's licensing body for nurses had no idea eight patients had been murdered and six more poisoned with injections of massive doses of insulin.
[ad_2]