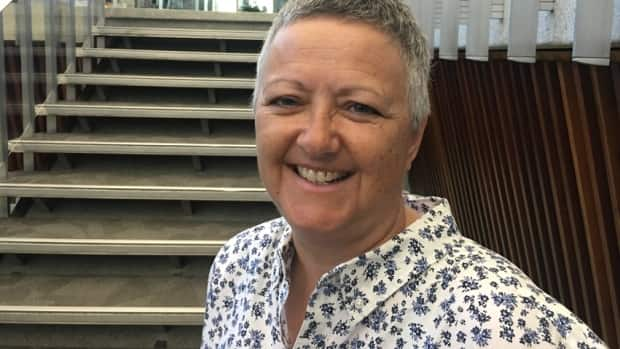 [ad_1]

Elizabeth Fleming isn't allowed to have the house she wants yet. But standing outside Hamilton's city council chambers, she already knows what she wants it to look like.
She wants generous windows with lots of natural light. She wants an office area for work. She wants a bedroom, and a bathtub to take stress-free soaks, and a living room with no TV.
She also wants to build it in her friend's backyard.
This quest brought Fleming to city council's planning committee meeting Tuesday, where councillors discussed changing the city's zoning bylaw to encourage laneway homes.
Under the new rules, residents could build homes of up to 550 square feet along the lower city's 100 kilometres of alleyway.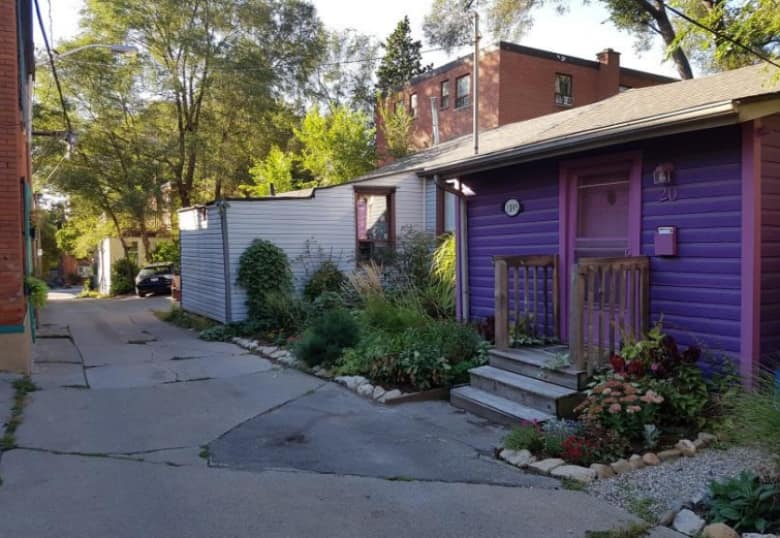 Hamilton has about 70 laneway homes now. This one is along Wheeler Lane. (City of Hamilton)
The secondary dwellings would be no taller than six metres high, said planner Edward John. The new rules would apply to wards 1 through 4.
While laneway homes are technically allowed now, the red tape involved makes them prohibitively expensive for most people. In a few weeks, John will bring back a proposed zoning bylaw amendment for councillors to vote into law.
Laneway homes would help ease Hamilton's affordability crunch, John said. And it's worked in cities such as Vancouver and Edmonton.
"I don't see many downsides, in fact at all, to doing this," said Coun. Jason Farr, who represents the downtown. "Clearly there's a significant market for it."
The new rules can't come too soon for Fleming, who's researched this for years. Her little house, she said, would be part of her new, lower-stress life.
The City of Vancouver allows rental and owned laneway and coach houses in single-family neighbourhoods. (Denis Dossmann/CBC)
For 22 years, she practised family and criminal law. Then it began to feel surreal.
In a courtroom, "you have to constantly stand there and pretend that everything's normal, and nothing is odd about this," she said. "You can't react. You go with everything."
Fleming left law and spent three years teaching English in China. Now she's back in Hamilton full time.
She's used to living small, she said. For years, she lived in studio apartment in Toronto. When she moved into a one-bedroom apartment, "I found I never went in my living room."
​If the city changes the rules, she said, her next move will be to hire an architect. That person will examine the garage space in her friend's backyard near Cannon and Sherman, where she hopes to build her dream house.
"Maybe a studio. Maybe an alcove. Maybe a bedroom," she said. "It would have a full bathroom. I like to have a soak in the bath, so I like a bathtub.
"Galley kitchen. An area for me to work and live. A main room. I've never been a fan of big TVs. Just on a matter of principle, I don't have a TV in the living room, ever. I want my guests to think I want to talk to them."
As for the wait, "I'm in limbo now, but I've been there for six months," she said. "Another six months wouldn't kill me."
[ad_2]