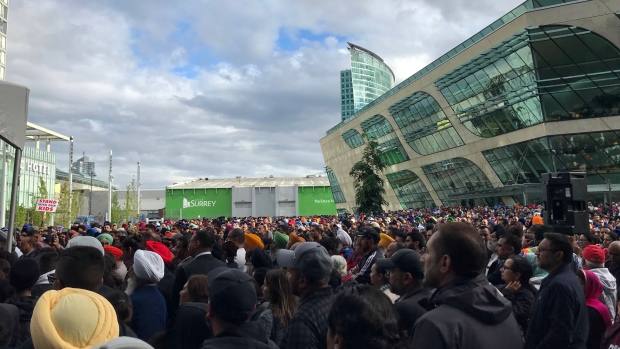 [ad_1]

The most important municipality in Metro Vancouver has been run by the same party for a decade — but with its current mayor stepping down, outsiders wonder if a wholesale change is coming to city hall. 
That's been the talk in Vancouver this year — but it could apply to Surrey, too.
In the two months since Linda Hepner announced she wouldn't seek re-election, people have wondered how the venerable Surrey First party will position itself in October's election. 
"This election will not only be interesting, there will be a lot of uncertainty, even to the last day," said Barinder Rasode.
A former Surrey First councillor, Rasode left the party to run for mayor in 2014. She lost to Hepner, whose party swept all eight council seats for a second election in a row. 
"What happened last time was we had a very good mayor and a very popular mayor [in Dianne Watts], and Surrey First was able to have the funding to [ride] her coattails to have that mayor elected," said Rasode.
Watts is no longer involved in the political scene and campaign finance reform means Surrey First won't have the same advantage in donations as last election.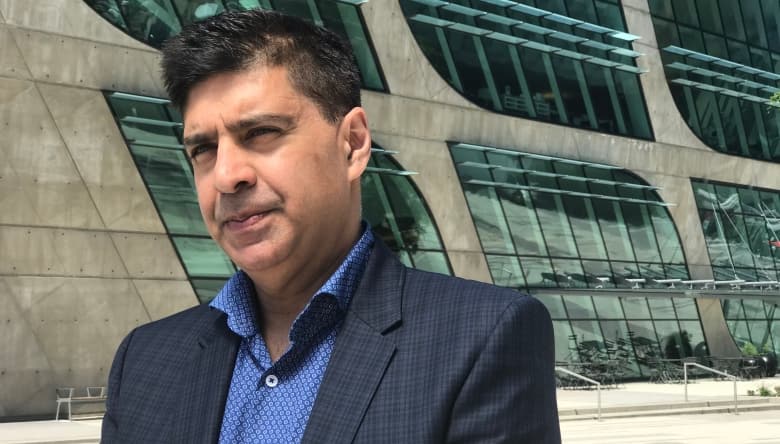 Tom Gill is one of three Surrey councillors hoping to become Surrey First's mayoral candidate. (Justin McElroy/CBC)
'Envy of many municipalities'
That said, Surrey First isn't going down without a fight.
It will be selecting its mayoral candidate this Friday, and those running for the job say the party's record speaks for itself.
"We are the envy of many municipalities in terms of how we work and what we've been able to accomplish," said Coun. Tom Gill. 
First elected in 2005, Gill got the most votes of any candidate for councillor in 2014 and is now hoping to lead Surrey First in 2018.
He points to the significant economic development the city has seen, particularly in its new downtown core, as a reason why Surrey First should remain in power.  
"Controlling every seat, that's the choice of the people that vote," said Coun. Mike Starchuk, who's also seeking the mayoral nomination. 
"We have a coalition of left-thinking people and right-thinking people, and I think that's what has made Surrey First successful." 
Vera Lefranc, Dave Woods and Bruce Hayne are other councillors who have expressed interest in the mayoral nomination.
Doug Elford, president of the Surrey Community Alliance, believes the city needs more than one party represented at city hall. (Justin McElroy/CBC)
The Coleman factor
Looming over the race is the possible candidacy of longtime Langley MLA Rich Coleman. 
The former deputy premier and minister responsible for housing has been rumoured to be interested in running, but has so far made no announcement. He did not respond to request for comment from CBC News. 

While Coleman carries high name recognition, he would also be a big target for Surrey First.
"Rich, unfortunately, hadn't done too much for the City of Surrey. He doesn't live in Surrey, so I question why he'd be interested," said Gill.
"He did not help us with many of the challenges we faced in a growing city. So, I do welcome him in the race, and we'll see what happens."
It's also unknown whether a newly announced political party, Surrey Community Alliance, will run a candidate for mayor or just for council seats. 
"We're really waiting to see all the cards fall with Surrey First," said SCA president Doug Elford, whose group is pushing for more consultation with residents and an emphasis on retaining the city's green space. 
Crime and growing out the city's transit infrastructure will also likely be big issues in the election.
But colouring every debate will be the broader question of whether voters want to keep the party that has led Surrey since 2007 — regardless of who it chooses to lead them on Friday.
"The current group of people have been around along time, and they're not really listening to the neighbourhoods or communities anymore, and we need a balance on city council," said Elford. 
"A one-party system is not necessarily healthy."
CBC Vancouver is exploring the mayoral campaigns in each of Metro Vancouver's 21 municipalities leading up to civic elections on Oct. 20.
Read more from CBC British Columbia
[ad_2]