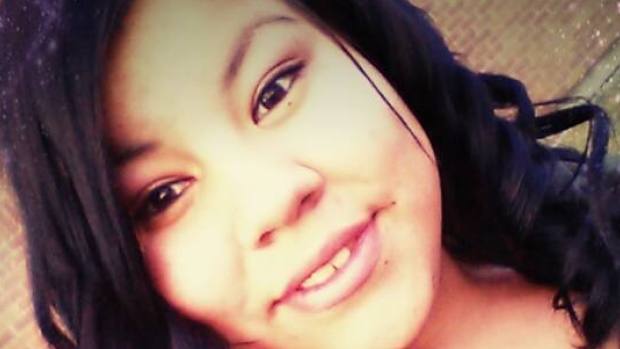 [ad_1]

In the months before Calgary cab driver Stanislaw Maguder ran over a teenager lying in the middle of the road, he had been in two accidents, court heard Wednesday.
Maguder, who is in his 70s, was the final witness at a fatality inquiry designed to prevent similar deaths in the future. 
In March 2015, Tyla Chipaway died after she lay down in the middle of 16th Avenue N.E. around 3:20 a.m. 
A Polish interpreter helped Maguder understand what he was being asked but he would reply in English and at times didn't address the question. 
Maguder said he hit a parked car in the months before the accident but when asked by Children's Services lawyer David Finlay if he was charged with hit and run, the former cab driver only said he was fined $400.
In November 2014, his taxi had been totalled in another accident, Maguder told inquiry counsel Christine Nugent.
Even though dashcam video from his taxi on March 17, 2015, showed Maguder rubbing his eyes, he testified that he'd slept well the night before and was not tired.
He did say he'd just dropped off a difficult customer.
"I wasn't tired too much," said Maguder. "I was little scared about that customer."
Nugent asked why Maguder didn't stop after he drove over Chipaway.
"I didn't see somebody, something on the road," said Maguder. "It was quiet everywhere."
When asked if there was anything that could have prevented the accident, Maguder suggested brighter headlights might have helped.
At the time, the 16-year-old Chipaway was homeless and lonely, desperate to be near her disabled mother in Calgary, according to her social worker, who testified Tuesday.
Chipaway may have been trying to flag down help for her uncle who had fallen out of his wheelchair when she paced back and forth on the street before lying down in the road, court heard from one of the officers who interviewed witnesses afterward.
The teenager had been drinking with her uncle before her death and had a blood-alcohol level of .210 at the time of her death.
Court heard Tuesday that the girl had lived through a series of traumatic events. She was lonely, drinking too much and on at least one occasion had been suicidal.
Provincial court Judge Lillian McLellan said at the end of the inquiry that she hopes to make recommendations but is not sure when her report will be released.
---
Read more articles from CBC Calgary and like us on Facebook for updates.
MORE CALGARY NEWS | Fire that engulfed 3 houses in Woodbine was an 'inferno,' neighbour says
MORE CALGARY NEWS | Calgary Flames ask for media blackout as caveat for resuming arena talks with city
[ad_2]