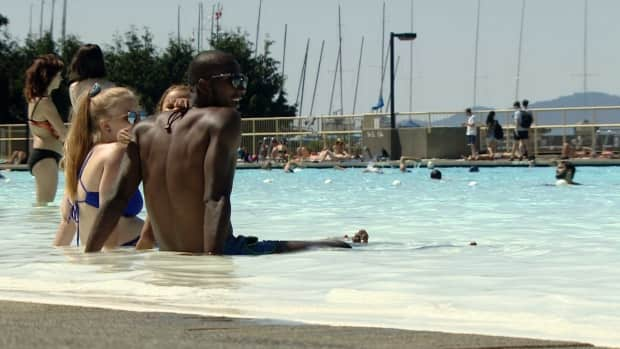 [ad_1]

More than two dozen temperature records were broken on Monday as the first heat wave of the summer continued to build across B.C.
The 27 daily records set on Monday included:
Agassiz, 31 C
Comox Airport, 33.8 C
Nakusp, 33.3 C
Osoyoos, 33 C
Pemberton, 37.4 C
Port Alberni, 34.6 C
West Vancouver, 32.6 C
The hottest spot in the country on Monday was Lytton at 37.8 C, but that was not listed as a daily record for the village on the Environment Canada website.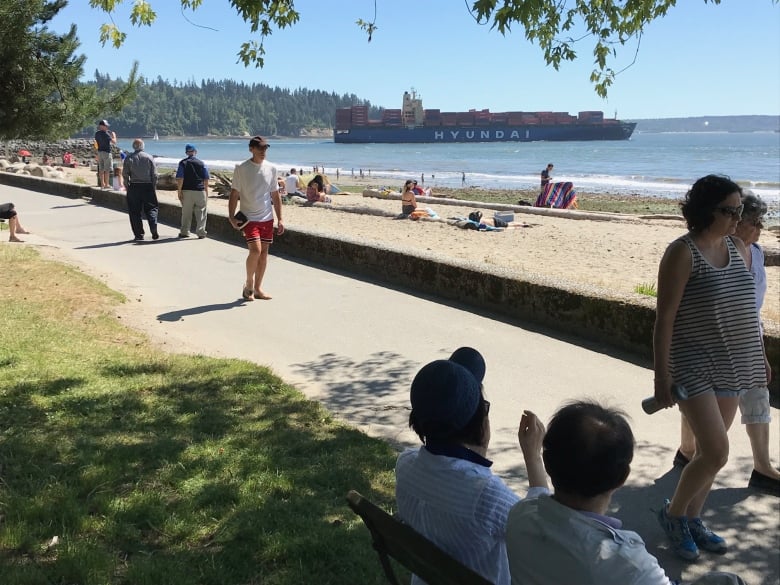 West Vancouver hit a daily record high of 32.4 C on Monday. (Make Laanela/CBC)
Heat warnings and special weather statements remain in place for much of B.C. as a high-pressure system continues to blanket much of the province.
Temperatures will reach the low 30s Tuesday and Wednesday, which is approximately 12-14 C above the average for the middle of June, according to Environment Canada.
Environment Canada and the Lower Mainland Medical Health Officers expect an increase in health and safety risks from heat and are advising the public to take precautions.
Temperatures are expected to drop on Thursday as the high-pressure ridge breaks down.
[ad_2]