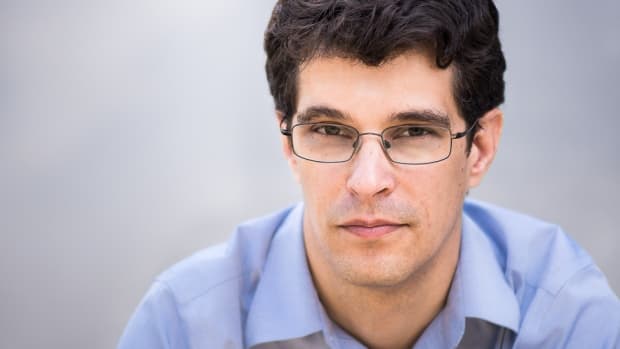 [ad_1]

Author Steven Galloway, fired by the University of British Columbia in 2016, has been awarded $167,000 in damages following arbitration.
Galloway admitted to having an affair with a student but was also critical of the university's handling of the case, which sparked a divisive debate on campus and in the country's literary community.
On Friday, an arbitrator on the case said that some communications by the school contravened Galloway's privacy rights and caused harm to his reputation. 
In his four-page decision, John B. Hall writes mostly about the process of the arbitration with little detail about what specific communications were damaging.
In 2015, Galloway was suspended with pay from the school. At the time, a memo from the university's dean of arts said it involved "serious allegations."
He was fired from his position as head of UBC's creative writing program in the summer.
The university's handling of the suspension, and its investigation carried out by former B.C. Supreme Court justice Mary Ellen Boyd, was criticized by Canadian literary icons like Margaret Atwood and Michael Ondaatje.
Cause to dismiss
In February 2018, during the arbitration proceedings, the Faculty Association withdrew its claim on behalf of Galloway for reinstatement, as well as the claims for compensation for lost income and benefits.
That meant the arbitrator did not have to deal with the issue of whether the university had cause to dismiss Galloway.
In a statement, the school said it accepts the decision.
On Friday, lawyer Brent Olthuis, who represents Galloway, said his client had no comment.
[ad_2]