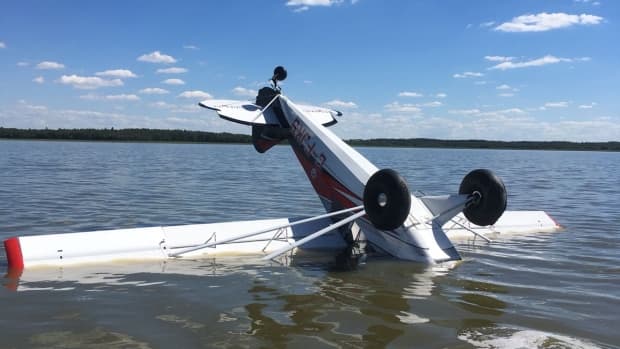 [ad_1]

A pilot crash-landed a small plane in Joseph Lake, five kilometres east of New Sarepta, Sunday afternoon.
The pilot, the only person on board, was not hurt, said Tylor Bennett, deputy fire chief of Leduc County.
"He walked off the boat, he was dry. EMS checked him out and he was good," Bennett said Monday.
The pilot called 911 shortly after the crash, he said.
Leduc County Enforcement members used their patrol boat to get the pilot to shore.
The pilot was on a local pleasure flight when the engine of his Aviat Husky two-seater lost power, said John Lee, western regional manager with the Transportation Safety Board.
"He was unable to get to land so he had to land in the water, " Lee said. 
TSB has released the wreckage to the owner, he said.
The plane will remain in the water until the insurance company and the owner arrange to recover it, Bennett said.
"That's going to be quite the process," he said. "It's in the middle of the lake."
Joseph Lake is about 55 kilometres southeast of Edmonton.
[ad_2]