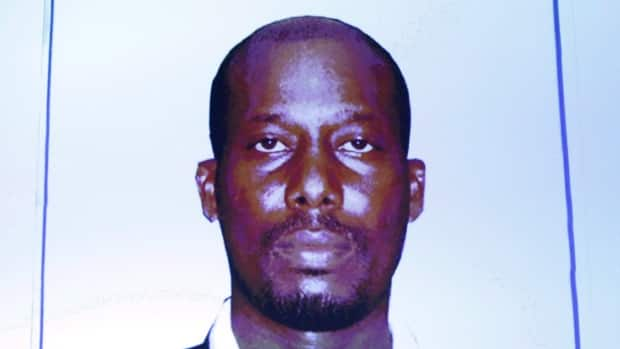 [ad_1]

Ali Omar Ader has been sentenced to 15 years in prison for his central role in the kidnapping of Canadian journalist Amanda Lindhout in 2008.
Ontario Superior Court Justice Robert Smith delivered his decision in Ottawa Monday morning as Ader sat silently in the prisoner's box.
Lindhout — a freelance journalist from Red Deer, Alta. — and Australian photographer Nigel Brennan were nabbed by masked gunmen near strife-ridden Mogadishu in August 2008 while pursuing a story. Lindhout was 28 at the time.
The two were released on Nov. 25, 2009 after 460 days in a home described by Smith as "deplorable," where they were "shackled and held in small, dark, dirty, mold- and rat-infested conditions."
During the trial, the court heard that Ader acted as a negotiator for the hostage-takers and threatened to kill Lindhout if her mother, Lorinda Stewart, didn't pay the $1.5 million ransom. Those phone conversations were captured by an RCMP wiretap and played in court during the trial.
Brennan's family ultimately paid the ransom, securing the captives' release.
RCMP officers posing as literary agents lured Ader to Canada on the pretext of signing a lucrative book-publishing deal. he was arrested in Ottawa in June 2015.
Ader acknowledged to undercover officers that he had received $10,000 for his role in the kidnapping.
Justice Smith said Monday that nothing short of a near-maximum sentence would be appropriate for the heinous crimes Ader committed.
While not party to the physical and mental abuse inflicted on Lindhout, Smith said, Ader was motived by "greed" and did nothing to stop the Islamic terrorists who abused Lindhout.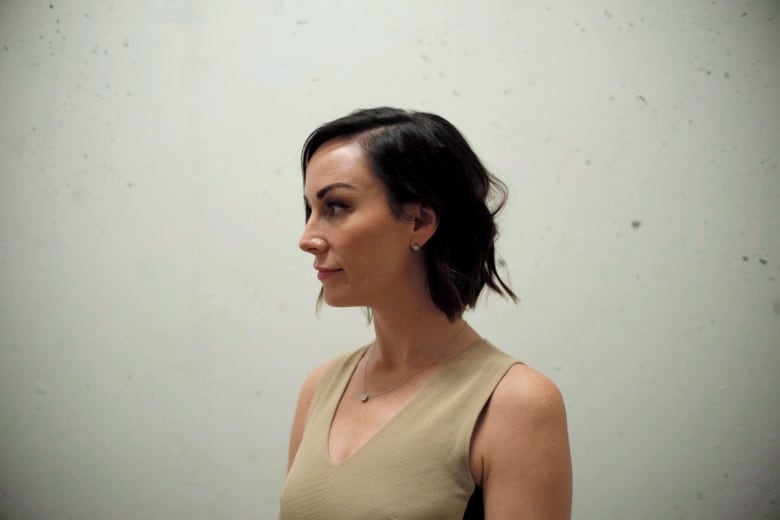 Amanda Lindhout is photographed in Toronto as she helps promote her mother Lorinda Stewart's book "One Day Closer." A tearful Lindhout told an Ottawa courtroom in March she has crippling flashbacks to her kidnapping ordeal in Somalia. (Chris Young/Canadian Press)
"Ader was aware that Amanda's health and condition had deteriorated as a result of being tortured and he used this fact to try to pressure her parents into paying the ransom quickly," the judge wrote in his reasons for the sentence.
"At no time did Ader disassociate himself from the hostage-taking. He continued to participate willingly for this lengthy period knowing that the hostages continued to be held in terrible conditions."
Smith said he found Ader's defence — that he was forced to act as the main negotiator and translator in the hostage-taking — "completely unbelievable."
Ader was given credit for the time he spent in pretrial custody, knocking almost six years off his sentence.
The 40-year-old Somalian national was found guilty on one charge of hostage-taking in December.
Crown lawyer Xenia Proestos told reporters outside the courthouse Monday the sentence sends a strong message that Canada takes its international commitments very seriously "and that we will pursue justice when these kinds of offences are committed against Canadian citizens anywhere in the world."
Lindhout still bears scars of abuse
In March, Lindhout delivered her victim's impact statement to the court, recounting the horrors of being held captive in war-torn Somalia and describing how the lingering effects of that experience left her emotionally crippled.
She said her 15 months in captivity left her suicidal, struggling with intense feelings of hopelessness and anxiety. She said it took her years to find a suitable therapist to help her cope with her symptoms of severe anxiety and anti-social behaviour. She has been diagnosed with post-traumatic stress disorder. She said she still wakes up screaming.
"I hit the bottom when I Googled possible ways to end my life painlessly," Lindhout said through tears in the witness box.
"For years … I couldn't believe I was free, often sure I was dreaming, and that I would wake up back in captivity with chains on my ankles in a dark room. I felt dead and that being in the world was an alien experience. I know the symptom is rooted to a knife being held to my neck in captivity and believing I was going to die."
Lindhout also bears physical scars from the torture she endured at the hands of Somali terrorists.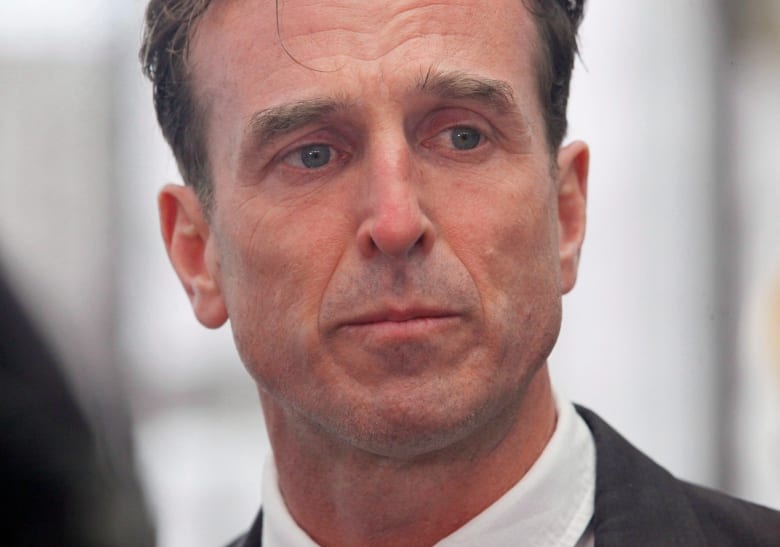 Australian photojournalist Nigel Brennan speaks to reporters outside the courthouse after delivering his victim impact statement at the sentencing hearing for Ali Omar Ader in Ottawa on Wednesday, March 28, 2018. Brennan and Canadian Amanda Lindhout were snatched by armed men in in Somalia while pursuing a story – the beginning of 15 months as hostages. (Patrick Boyle/Canadian Press)
Because she was malnourished for so long, her digestive system is "compromised," she said. Her adrenal glands required two years of therapy to fix. Her teeth, she said, were left a "broken mess" after her release.
She also has faced unwanted attention from men online who are obsessed with kidnappings and "female hostage" sexual scenarios.
"I have been subjected to countless frightening messages threatening my safety, objectifying my body and victim-blaming."
Lindhout said that, despite the trauma of her experience, she has found it in her heart to forgive Ader for his role in the kidnapping.
Ader has said he is sorry for his actions.
[ad_2]