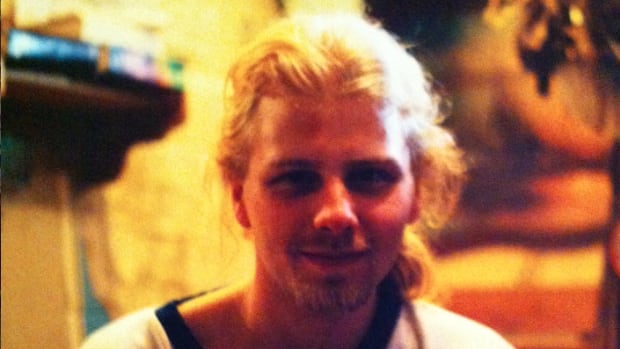 [ad_1]

Hamilton police are continuing to investigate a fatal hit and run that occurred 20 years ago Wednesday that claimed the life of 24-year-old Troy Armstrong.
The fatal accident occurred June 20, 1998 and since that date Troy's father Donald has been searching for answers.
The Dunnville man has continued to believe that the accepted version of what happened to his son on Highway 20 and 56 isn't the full story. The family's persistence that there might be more to the story prompted a police review of the crime several years after it happened.
Police said Armstrong was in the passenger seat when he got out to talk to a truck driver that had hit the vehicle from behind.
Armstrong started kicking the truck when it started to move, smashing the driver side mirror, according to Wednesday's statement from police.
He died after being struck by the truck.
Today, after 20 years, Troy's father says he's hopeful that someone will come forward with some answers to "help bring justice for [his] son's death."
After the police investigation, Donald Armstrong said he hired a private investigator and interviewed hundreds of people as he felt "things just didn't add up."
"I hired a private detective out of Hamilton … so I could get the names of the witnesses that were at the scene so I could talk to them myself," Armstrong said.
He said Troy was a "good kid" who was willing to "help anyone out."
"I also visited with the chief coroner," Armstrong explained.
"There was a mark on Troy's back shoulder, [and] we believe that he was struck from behind — which was by the mirror of the truck. We believe that Troy got out eating his nachos and cheese, [and] he got out wearing sandals on his feet."
He said he believes Troy knew the truck driver and would not have kicked the truck wearing sandals.
Police describe the truck involved in the fatal hit and run on June 20, 1998 as an early 1980's white pick up truck, with west coast style side mirrors and dark blue wooden racks on top of the box of the truck. (Donald Armstrong / victim's father)
According to a 1998 Hamilton Spectator article, Hamilton police received several leads four days after the fatal incident.
After concerns from the Armstrong family, police said they re-investigated the case several times over the last two decades and have conducted a large scale interview and have re-interviewed several people twice.
They continue to talk to the family and have followed up on many of the allegations, but are continuing to to look for leads.
Police describe the truck as an early 1980's white pick up truck, with west coast style side mirrors and dark blue wooden racks on top of the box of the truck.
The driver of the truck is described as a short man in his early 30's with a stocky build and straight black hair.
Police are hoping to have more witnesses come forward in order to conclude this "stale investigation."
They are asking any witnesses who have not yet spoken to police to contact Detective Constable Hendrik Vandercraats at (905) 546-4753 or (905) 546-4755 or Crime Stoppers.
[ad_2]