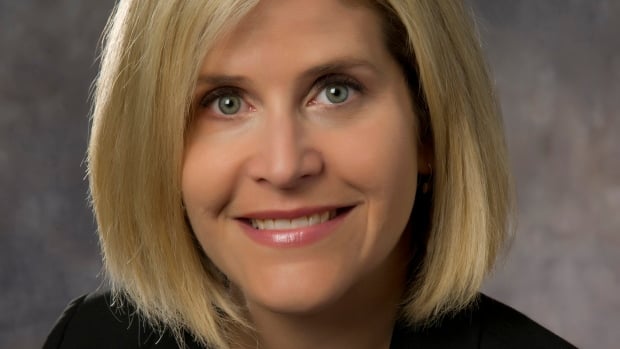 [ad_1]

During the first 10 years of Manitoba's whistleblower protection law, the province's ombudsman's office received 155 disclosures alleging wrongdoing in the provincial public service — just three of which resulted in a finding of wrongdoing.
In total, 24 cases triggered an investigation by the ombudsman office.
The numbers are from a 10-year review of Manitoba's Public Interest Disclosure Act (PIDA), also known as the Whistleblower Protection Act. The report was released Tuesday by ombudsman Charlene Paquin.
Although just three of the 155 disclosures resulted in a finding of wrongdoing, the report noted "whistleblower allegations can assist in bringing a concern to the attention of a public body that may not have previously been aware of the issue."
"It also helps increase accountability and oversight of public bodies," the report said.
Report describes 3 cases of wrongdoing
When the law came into force in 2007, Manitoba became the first province to introduce stand-alone whistleblower legislation, which aims to create a safe environment for public servants who wish to report impropriety in the workplace without fear of reprisal or job loss.
Beyond provincial government departments and agencies, the law covers hundreds of public bodies such as provincial boards and commissions, Crown corporations, regional health authorities, hospitals and personal care homes, universities, and correctional centres.
The provincial ombudsman investigated the quality of care at Middlechurch Home following a complaint under Manitoba's whistle blower protection law in 2012.
The new report noted the vast majority of disclosures made to the ombudsman were made in good faith — meaning "with an honest purpose" — even when wrongdoing was not ultimately found.
Regardless of whether or not wrongdoing was found, whistleblower disclosures led to some 75 recommendations being made by the ombudsman to improve the public service, the report said.
The three cases that resulted in a finding of wrongdoing are described in the report as involving:
Mismanagement of public funds within a personal care home, as well as conflict of interest and failure to follow tendering procedures.
Unauthorized use of government equipment and property for an employee's personal profit.
Danger to patients caused by faulty hospital equipment and inadequate procedures to address equipment failure.
The report did not provide specifics on those cases, but noted the number of whistleblower disclosures has been increasing in recent years.
"While our office received a minimal amount of disclosures under the act for the first few years of its existence, we experienced a substantial increase in both inquiries and disclosures in 2013," the report said.
"In our view, this may have been the result of public knowledge of a previous investigation regarding allegations of wrongdoing within a personal care home."
Although the report didn't name the case, the spike in disclosures followed a 2012 ombudsman report into a whistleblower disclosure about Middlechurch Home of Winnipeg, which resulted in a finding of wrongdoing and of "gross mismanagement of public funds."
Patient abuse, prisoners' health investigated
Some of the cases that were investigated by the ombudsman but that didn't result in a finding of wrongdoing included:
Abuse of overtime hours within a government department.
Abuse of patients by medical staff at a health-care facility.
Risk to children in care resulting from failure to follow service standards.
Danger to health of incarcerated individuals regarding diet and affected health conditions.
The government passed changes to the whistleblower law June 4.
Among the amendments, the law is now expanded to include school divisions and school districts. It gives municipalities the option to be included.
The law also introduces new measures aimed at maintaining confidentiality of a whistleblower, such as prohibiting the disclosure of information in a civil court or administrative tribunal proceeding that could reveal the whistleblower's identity.
That change follows a lawsuit filed in 2017 by a whistleblower who alleges her identity was divulged in civil court filings without her consent.
Reprisal complaints dismissed, withdrawn
Another significant change is that the ombudsman will now have a mandate to investigate complaints about reprisals against a whistleblower, whereas in the past, those complaints went to the Manitoba Labour Board. 
The Labour Board said it has received nine complaints about reprisal since 2009, with two of those being filed in 2018. The board noted all the cases resolved to date were either dismissed or withdrawn.
Allan Cutler, president of Anti-corruption and Accountability Canada, says the number of disclosures by whistleblowers is small for the size of the public service in Manitoba. 'Maybe they don't come forward because of fear,' he said. (Jonathan Hayward/Canadian Press)
Whistleblowers in Manitoba don't have to make their disclosure to the ombudsman. They also have the option of going to their supervisor or to a designated officer in their organization.
Manitoba's Civil Service Commission tracks those disclosures made to government departments and said there have been 11 in total, based on its most recent report. 
Of those, just one resulted in a finding of wrongdoing. In the remaining 10 cases, five were outside of the scope of the legislation, and five found no wrongdoing.
Number of disclosures small: expert
The amendments to Manitoba's whistleblower law are an improvement, said Allan Cutler, president of Anti-corruption and Accountability Canada, formerly known as Canadians for Accountability.  
He became known as a whistleblower in the federal Liberal sponsorship scandal in the early 2000s.
Cutler said the number of disclosures by whistleblowers is small for the size of the public service in Manitoba.
"Maybe they don't come forward because of fear," he said. 
"There's going to be problems. It's human nature for there to be problems," Cutler said.
He added the law ought to include the option for a whistleblower to go to the media and make a disclosure of wrongdoing publicly. 
Manitoba's law currently allows public disclosures only when a situation is urgent and involves imminent serious risk to the safety of people or the environment, and only after disclosing to a law enforcement agency or the chief public health officer.
"Sunshine is the best disinfectant, right?" said Cutler.
[ad_2]