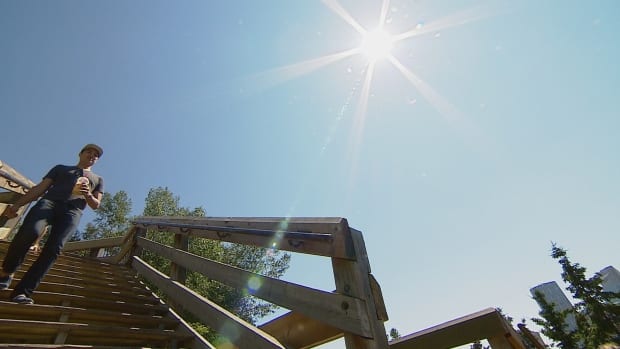 [ad_1]

There will be just one more day of extreme heat before the temperatures normalize in Waterloo region and Wellington county.
Environment Canada says hot and humid weather will continue Monday, with temperatures expected to reach the low 30s again and the humidex value scheduled to reach 40.
The national weather agency issued the heat warning early Monday morning, following the two-day warning issued on Sunday.
A cold front is expected to cross southern Ontario Monday night, which will drop the temperatures and end the heat event.
[ad_2]