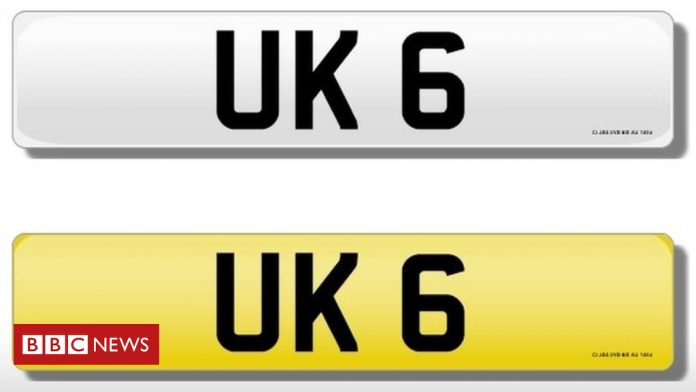 [ad_1]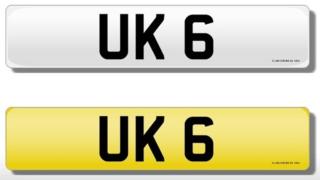 Two rare number plates, including one first issued in 1910, are to be put up for auction.
One, UK6, was issued just seven years after number plates were introduced and has been in private ownership for more than 50 years.
It is set to be put up for auction by Humber & Ellis Auctioneers in Northamptonshire alongside 1RAN.
Both are expected to fetch around £50,000 when they go under the hammer on 28 June.
The auction house said the 1RAN plate "may be of interest to athletes or ambassadors alike".
It recently sold a number plate with the "head-turning" TAX 1 emblazoned on it for £92,000.
Auctioneer Jonathan Humbert said: "The market in private and cherished number plates is very much on the up.
He said the auction house had "high hopes" for the "quintessentially British number plate" UK6.
You may also like:
[ad_2]