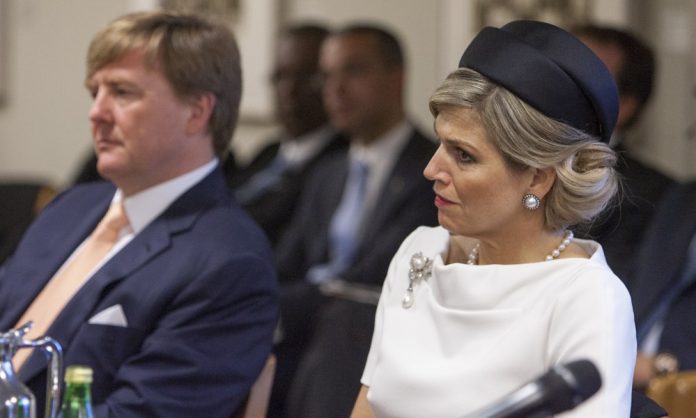 [ad_1]

Queen Máxima of the Netherlands has spoken about the death of her younger sister, Inés Zorreguieta, at her first event since her 33-year-old sister's tragic passing earlier this month in Argentina.
During an event at a hospital in Groningen, which had been postponed after the news of her sister's death so that Máxima and her family could travel home to Argentina, Her Majesty paid an emotional tribute to her late sister.
Appearing to fight back the tears, Queen Máxima began by saying, "I ask for your understanding. I find this hard. I wrote something down. I might need to read it."
She then went on to say, "Today, I started working again after challenging times. Actually, I am happy to be able to be here in Groningen at the centre for proton therapy because it means so much for people with cancer. People who are suffering from a disease but with hope for a recovery. My little, sweet, gifted sister Inés was also suffering from illness. She could not find happiness. And she could not get cured."
The Queen then continued, "It is a small comfort to know that she finally found some peace. And I really want to express my great appreciation for the many letters and messages. And other expressions of sympathies. It has really helped us. I would also like to thank for the respect everyone showed for my family in these difficult times. Thank you."
Inés died in her flat in Buenos Aires on 6 June after a long battle with depression and mental illness. It is believed she took her own life. She was a bridesmaid at Máxima's wedding to the then-Prince Willem-Alexander in 2002. Inés was also a godmother to Máxima and Willem-Alexander's youngest child, 11-year-old Princess Ariane – who was also given Inés as a middle name in honour of her aunt.
Video: Rick Evers
[ad_2]