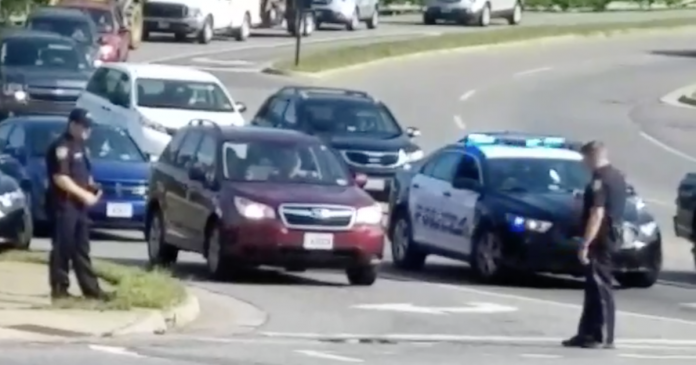 [ad_1]

For two officers in Roanoke, Virginia, the oath of protecting and serving their community extended to a snake that needed help crossing a street. Video shot by a local resident shows the cops halting traffic so the slow-moving snake could slither safely across a busy road.
Randy Leftwich, who took the video Tuesday morning, was dropping off dry cleaning when he noticed a pair of Roanoke police officers stopping traffic on Franklin Road.
"I thought it was a turtle at first," Leftwich told . "When I saw the snake I thought cops get such a bad rap these days, here are two officers helping out an animal."
The footage shows the cops diverting several cars to get the snake out of harm's way. After a few minutes, the Roanoke reptile made it to the other side intact.
"Awesome to see these guys out there helping," Leftwich said.
© 2018 CBS Interactive Inc. All Rights Reserved.
[ad_2]