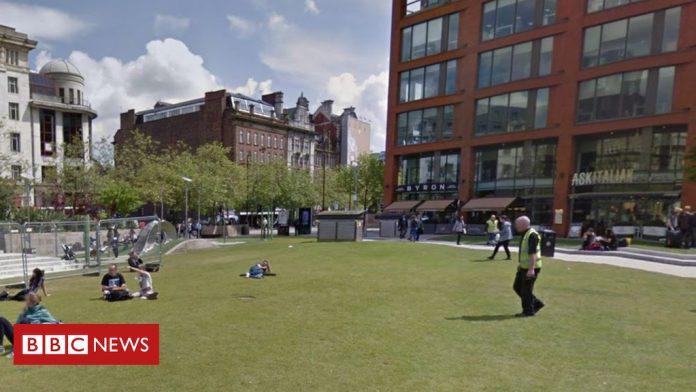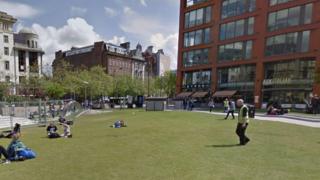 Shocked shoppers got more than they bargained for when they spotted a "brazen" couple having sex in a city centre.
The amorous pair were spotted in Piccadilly Gardens, Manchester, at about 11:50 BST on Wednesday.
Greater Manchester Police said a concerned member of the public dialled 999, but the man and woman had fled by the time officers arrived.
Officers want to speak to the couple on suspicion of indecent exposure.
Busy Piccadilly Gardens is a major transport hub, popular with families and children, shoppers and office workers.
Several people who witnessed the event took to social media later to express their disbelief.