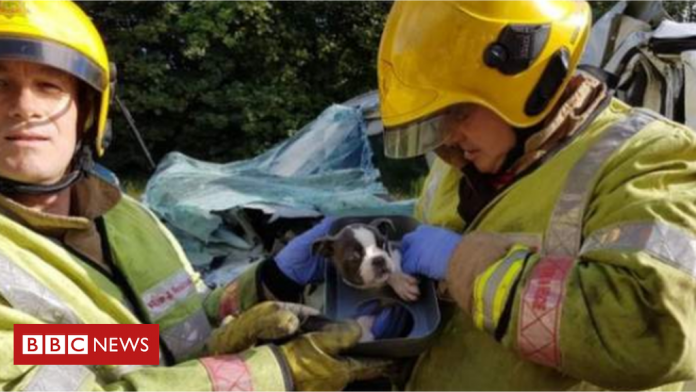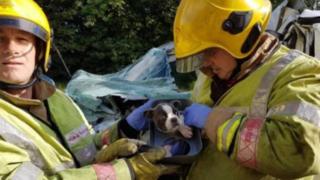 A puppy had a "miraculous" escape after it had to be cut free from the wreckage of a crashed van.
The French Bulldog – called Memphis – was trapped in the footwell of the Vauxhall van in the aftermath of the collision involving a lorry and a car on the A500, near Barthomley, Cheshire.
Two fire crews used hydraulic cutting equipment to free the uninjured pup from the wreckage of the crash, which happened shortly before 08:00 BST.
No-one was injured in the crash.
Midlands Live: Fire badly damages factory; Council goes to court in bid to evict travellers
A Staffordshire Fire and Rescue Service spokeswoman said: "It is miraculous the puppy was not hurt after you see the state of the van.
"It is extremely fortunate."