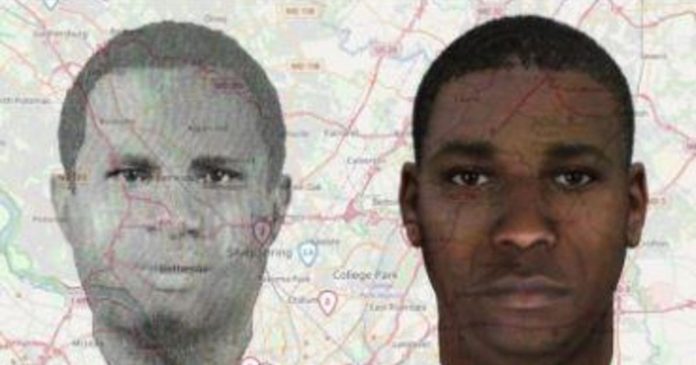 [ad_1]

WASHINGTON — Prosecutors in Washington, D.C. on Tuesday announced a "John Doe" indictment of an unknown suspect believed to be linked to a string of unsolved violent sex assaults, based on his DNA profile. The "John Doe" indictment is the first of its kind in Washington, according to Jessie K. Liu, U.S. Attorney for the District of Columbia.
The serial predator attacked women mostly in hotels in and around the nation's capital between August of 1998 and February of 2006, and became known in local media as the "D.C.-area hotel rapist." Six of the attacks have been linked by DNA to a single assailant who remains unidentified. The same attacker is also suspected to be linked to eight other incidents, Washington Metropolitan police chief Peter Newsham said at a press conference Tuesday. 
In the majority of the cases, hotel housekeepers were attacked as they cleaned hotel rooms in Maryland, Virginia, and Washington, D.C. In several of the incidents, the suspect used box cutter, a cord or a necktie to threaten and harm his victims, the FBI said in a press release.
"This individual preyed on members of the D.C. region for nearly a decade," Newsham said in a statement. "We have not deviated from our goal of holding this person accountable for his heinous actions and feel confident that our recent progress will lead to his identification."
The "John Doe" indictment was secured May 1 by the U.S. Attorney's Office for the District of Columbia for the unknown suspect on charges stemming from the two attacks that happened in that city. Calling the DNA-based indictment a first for her office, Liu said that it will allow prosecution for those crimes once the suspect is identified even if that comes after D.C.'s 15-year statute of limitations for 1st-degree sex abuse has expired.
"We're grateful to know this means the offender will not escape justice due to the passage of time," Liu said.
Local police jurisdictions who are handling the cases with the help of the FBI publicized images depicting how the suspect may look and items of evidence found at two attack scenes, appealing to anyone who may have information about the suspect's identity to come forward. One image is a 2003 sketch based on witness accounts, and the other is an age-progressed composite image generated through a private lab based on the DNA profile.
The FBI also published images of a box cutter with the word "Debbie" scrawled into the handle and a ring that a victim was able to take off the suspect during one of the attacks.
"Our combined law enforcement efforts include the work that was done at each scene, the work of the prosecutors to bring forth this indictment and now a public outreach effort seeking information on this violent assailant," FBI Special Agent in Charge Matthew DeSarno said in a statement. "If you recognize this person, if this box cutter or ring are familiar, if you have seen these items before, we need you to call law enforcement and provide the information. The public's assistance is vital in solving this case."
Police say the suspect is an African-American male, between 5 feet, 7 inches and 5 feet, 10 inches tall, with a medium to stocky build, brown eyes, black hair, and a medium to dark complexion. At the time of the assaults, he was believed to be in his 20s to 30s. He is now believed to be in his late 30s to late 40s.
A reward of up to $45,000 is being offered for information leading to an arrest and conviction in the case, according to the FBI. Anyone with information is asked to call the Washington Metropolitan Police Department at 202-727-9099 or the FBI at 1-800-CALL-FBI or online at https://tips.fbi.gov. Anonymous tips can be submitted to the MPD's TEXT TIP LINE by text messaging 50411.
© 2018 CBS Interactive Inc. All Rights Reserved.
[ad_2]