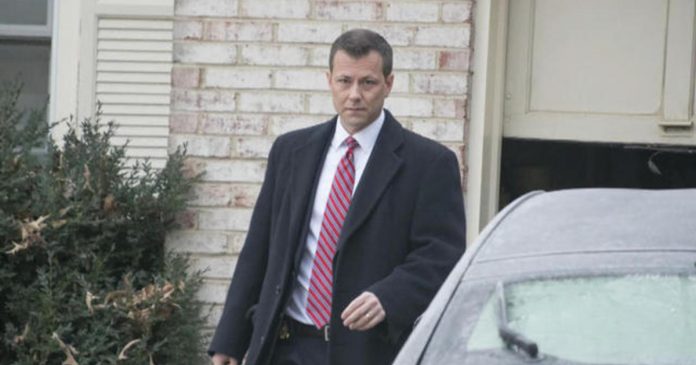 [ad_1]

WASHINGTON — has learned that FBI agent Peter Strzok was escorted from the FBI amid disciplinary proceedings against him over anti-Trump text messages.
Tuesday on Capitol Hill, Republicans hammered Justice Department Inspector General Michael Horowitz about those messages between Strzok and former FBI lawyer Lisa Page.
"March of 2016, Peter Strzok said Trump is abysmal … Trump's an idiot, a bleeping idiot, Hillary Clinton should win 100 million to one," Rep. Jim Jordan, R-Ohio, said Tuesday. "Sounds to me like he hates the president."
"His text messages would certainly leave that as the implication," Horowitz responded.
"That is textbook bias," Rep. Trey Gowdy, R-South Carolina, said. "It is quite literally the definition of bias. Allowing something other than the facts to determine your decision."
The inspector general did not try to dissuade Republican lawmakers of their concerns.
"I think, frankly, anybody should be concerned about any law enforcement officer expressing these kind of views … whether it's a presidential race or a local election. It just shouldn't happen," Horowitz said.
Strzok and Page worked on both the Clinton email probe and the investigation into Russian interference in the 2016 campaign. They were then assigned to the special counsel's team, but were removed when the texts were discovered. Page has since left the FBI.
On Tuesday, Strzok's attorney Aitan Goelman wrote in USA Today that Strzok is "an American patriot," who "did nothing more than express his personal opinions in private conversations with a friend and colleague."
Strzok is still employed at the FBI while the disciplinary process plays out.
© 2018 CBS Interactive Inc. All Rights Reserved.
[ad_2]