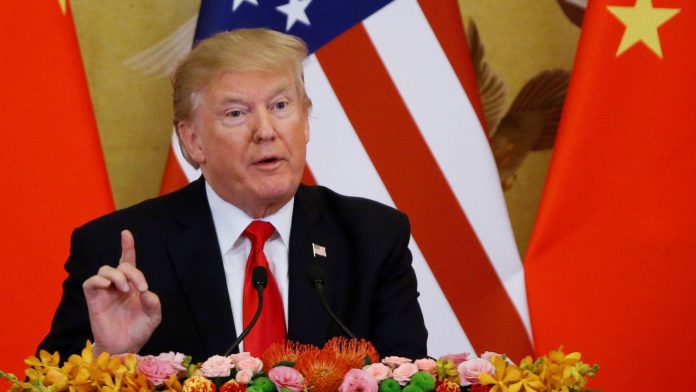 [ad_1]



A White House adviser says Beijing has underestimated Donald Trump in its trade dispute, raising the spectre of an escalating trade war. 
Beijing has accused the United States of "extreme pressure and blackmailing" and vowed to retaliate after Mr Trump threatened more tariffs on $200bn of Chinese products.
The United States has now imposed tariffs on up to $450bn in Chinese goods, out of a total of $500bn of imports.
"The fundamental reality is that talk is cheap," White House adviser Peter Navarro told reporters on a conference call, adding Beijing "may have underestimated the resolve of President Donald J. Trump".
"If they thought that they could buy us off cheap with a few extra products sold and allow them to continue to steal our intellectual property and crown jewels, that was a miscalculation," he added.
"Our phone lines are open; they have always been open," said Mr Navarro, who has taken a hard-line stance against Beijing.
But he denied the latest dispute would damage the relationship between the two countries.
"This is a trade dispute – nothing more, nothing less," he added. "President Trump has a great relationship with President Xi (Jinping of China)."
Investors had hoped Mr Trump's loud threats were nothing more than bluster but as a trade war looms between the world's two biggest economies, global stocks markets sank.
On Wall Street, the Dow Jones Industrial Average closed down 1.1% on Tuesday.
On Friday, the US decided to impose 25% tariffs on $50bn of Chinese products.
Beijing immediately retaliated by matching the US levy, but Mr Trump asked officials on Monday to identify $200bn of Chinese goods to be subject to a 10% tariff.
[ad_2]