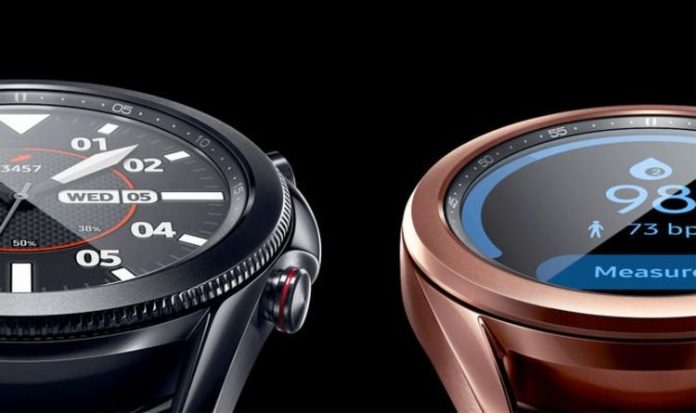 The Galaxy Watch already packs some pretty clever capabilities, including tracking your heart-rate, calories burned, and sleep quality. But it's about to get a brand-new feature, and this one could be a real lifesaver. Samsung has already confirmed plans to start rolling out an important update to its Galaxy Watch smartwatch this week, beginning tomorrow, February 22, 2021. The new update brings the ability to measure your blood pressure directly from your wrist – something even the market leader in this category, the Apple Watch, cannot manage right now.
This clever new health upgrade, which wasn't available at launch – but has been developed as part of a software update for the wearable, was originally only available in South Korea. However, Samsung has started to expand the new functionality to more devices across the world, including the UK, mainland Europe, Chile, Indonesia, and the UAE. In total, 31 countries will have the update in the coming weeks.
The blood pressure measurements are only available to those with a Galaxy Watch 3 or Galaxy Watch Active 2. The latter was announced back in August 2019, while the former was revealed one year later. It's pretty impressive that Samsung has managed to bring such a critical feature to almost-two-year-old hardware. For those who are worried that, unlike a traditional wrist-watch, smartwatches only lose value over time – Samsung is desperately trying to disprove that thought by supporting older devices with all-new features years after they arrived on store shelves.
Blood pressure monitoring uses a new Samsung-developed technology called pulse wave analysis. Before your first measurement, you'll need to calibrate the Samsung smartwatch at your local pharmacy, your GP, or using home blood pressure cuffs – if you have one. After that, Samsung will be able to use the built-in sensors designed to track your heart-rate anywhere and at any time. Samsung's algorithm analyses the relationship between the calibration value already inputted into the device and the blood pressure change to determine the blood pressure.
MORE LIKE THIS
Bad battery life on your Samsung Galaxy S21? Latest update will fix it
High blood pressure is commonly linked to brain, kidney and heart diseases, and if left untreated, it can lead to stroke and coronary heart disease, so this is a critical feature that really could save lives.
The other new upgrade is being able to take an electrocardiogram, or ECG, straight from your wrist. This is a feature where Samsung is playing catch-up with Apple, which has offered this feature since 2018 with the release of the Series 4 Apple Watch.
Samsung's electrocardiogram function works by analysing the heart's electrical activity via a sensor on the Galaxy Watch 3 or Galaxy Watch Active 2. The health app will then measure your heart rate and rhythm, which will be classified as either a Sinus Rhythm (a normal, regular heartbeat) or AFib (when the heart beats irregularly).
"Nearly one million people have used the Samsung Health Monitor app to manage their health since its initial launch in Korea last June," said Teg Dosanjh, Director of Connected Services and Technology at Samsung Electronics. "Our Galaxy Watch Series is a much-loved product in our Galaxy ecosystem and we are delighted to bring this innovative service to our customers in the UK"
The update to your Samsung smartwatch will be handled by the Galaxy Wearable app, which will roll out starting February 22 – so keep an eye on your settings.