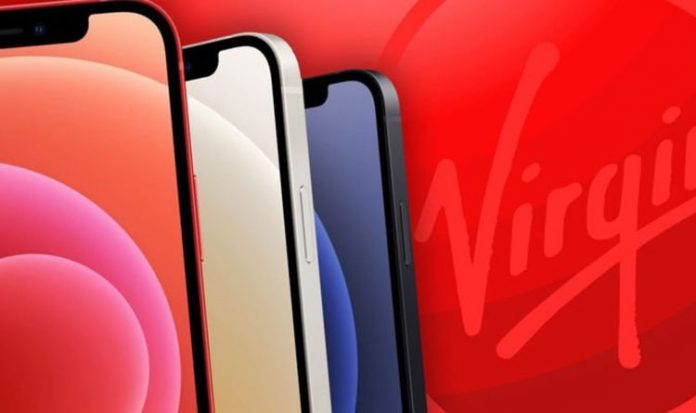 Virgin Media might be best known for offering superfast home broadband speeds, but now it's bringing those blisteringly quick downloads for customers when they're away from home. The firm has today announced the launch of its new 5G mobile data service, which will allow 5G-compatible smartphone owners the chance to unlock downloads at speeds of over 160Mbps. That's around 100Mbps faster than the average home broadband speed recorded in the UK last year.
In fact, Virgin Media says customers can expect average speeds of 176.62Mbps, which is around 4.5 times faster than current 4G. All of the UK's main networks, including EE, Three, and Vodafone are now offering 5G, which is not only much faster but should also ensure signals remain reliable – even in crowded stations and stadiums.
This will be a huge bonus when we all get back to work and squeezing into packed sporting events, as 5G means there should be less chance of slow speeds at busy train stations and football grounds.
Virgin Media says its new 5G service is available to customers on a range of plans, including SIM Only and Pay Monthly, at no extra cost. Its new 5G plans include the Samsung Galaxy S21 with unlimited data for £42 per month.
READ MORE: Considering ditching WhatsApp? Huge Signal update could make switching more appealing
Since Virgin Media doesn't own its own masts, the service will be using the same infrastructure as Vodafone. The two companies announced a partnership back in 2019.
Virgin Media's 5G plans also come with all of the added extras of its 4G offering – from data-free WhatsApp, Twitter and Facebook Messenger to data rollover and flexible airtime allowances.
Virgin Media says its broadband customers will also be able to choose a 5G plan when buying its "Oomph" bundles, which already offer broadband, TV and mobile connectivity all in one place. And those who have already got their hands on a 5G device and purchased one from Virgin Media from April 2020 onwards will automatically receive a boost to Virgin Media's 5G services from today.
Speaking about the update Jeff Dodds, Chief Operating Officer at Virgin Media said: "The launch of 5G is a milestone moment for us. As the world's first virtual mobile operator, our offering has long been about breaking boundaries and offering our customers a premium service without the price tag. That's why we're launching fast, reliable 5G connectivity at no extra cost while keeping the added extras of our existing mobile plans in place.
"By offering 5G and gigabit broadband all under one roof, Virgin Media customers can experience next-generation connectivity both in and out of the home, putting them in a great place to take advantage of the latest technology."